It's the most wonderful time of the year! The holidays are here and 'tis the season for big get-togethers with friends and family.
And that means lots of food.
And THAT means lots of leftovers.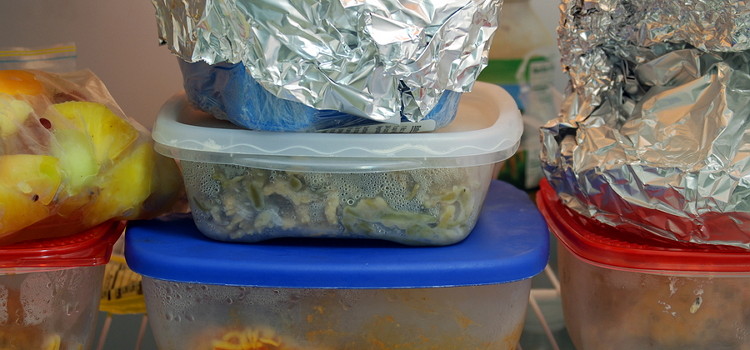 It always seems that no matter how well we plan, there is always leftover turkey, ham, sweet potatoes, green beans and mashed potatoes that we have to box up in re-sealable containers and cram back into the fridge.
The extra food after a big, festive meal is enough of a problem. But so many of us seem to attract gift baskets of fruit like bees to a flower.
Looking to free yourself of those cumbersome leftovers and overflowing fruit baskets without having to bribe your family to eat what they didn't want to finish in the first place? Here are some creative leftover recipes that are not only delicious, they are really easy to throw together because the main ingredient is already prepared! Read on—and you'll never look at leftovers and fruit baskets the same way again.
The best leftover turkey recipe– Roast Turkey in a Jiffy
22 minutes and turkey's done! This is a delicious recipe that's perfect for your leftover turkey.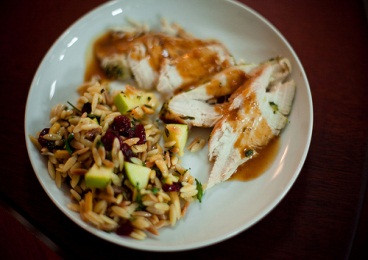 A delicious way to use your turkey leftovers: Homemade Turkey Pear Sausage Patties
No one will ever know the turkey in this recipe was left over from your holiday dinner. (Don't worry – we won't tell.)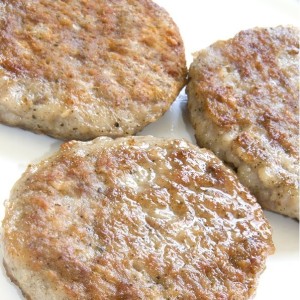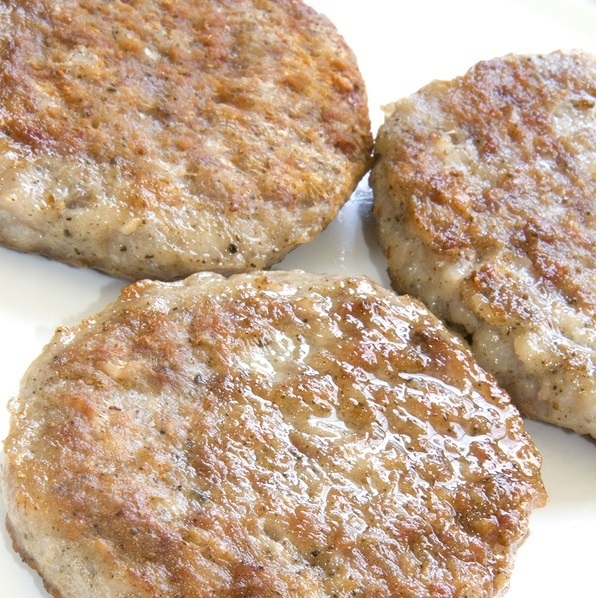 Great for leftover salmon: Crunchy Leftover Tacos
Add some spice to your menu with this delicious recipe- and use up any leftover filing you have.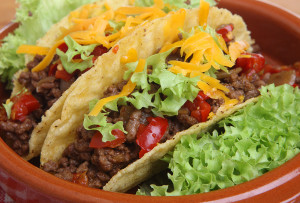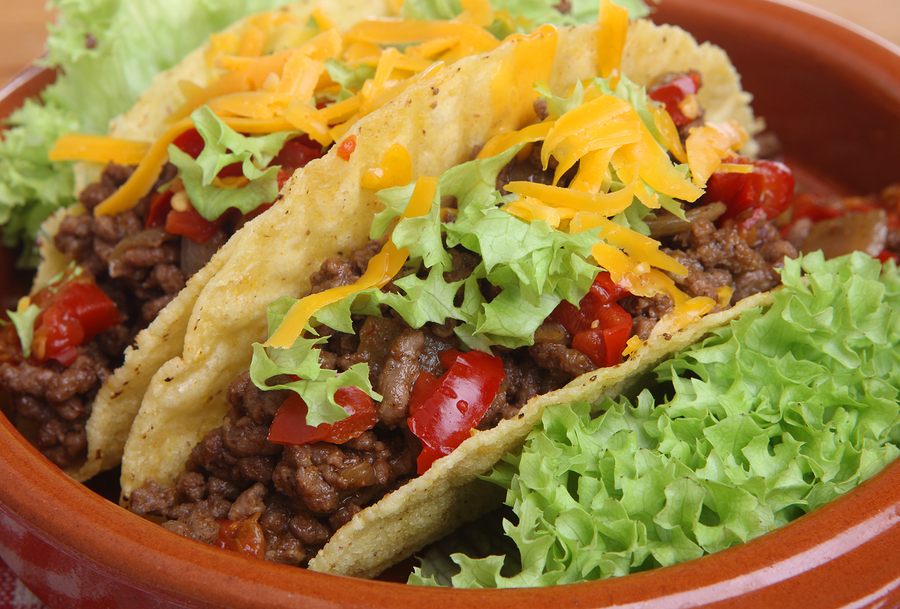 Quick Quinoa Chicken Salad: try this with your leftover turkey
This healthy one-dish meal is a great way to use up leftovers. And if you have leftover quinoa, just chop up some veggies, add this refreshing dressing, and you're done!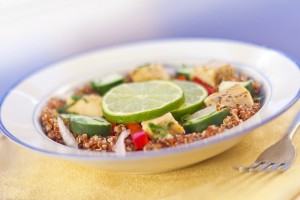 Quick Chicken Quesadilla: one of our favorite chicken or turkey leftover recipes
This quick and easy chicken quesadilla uses your leftover chicken or turkey for lunch in a snap!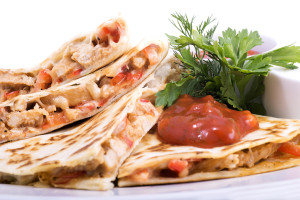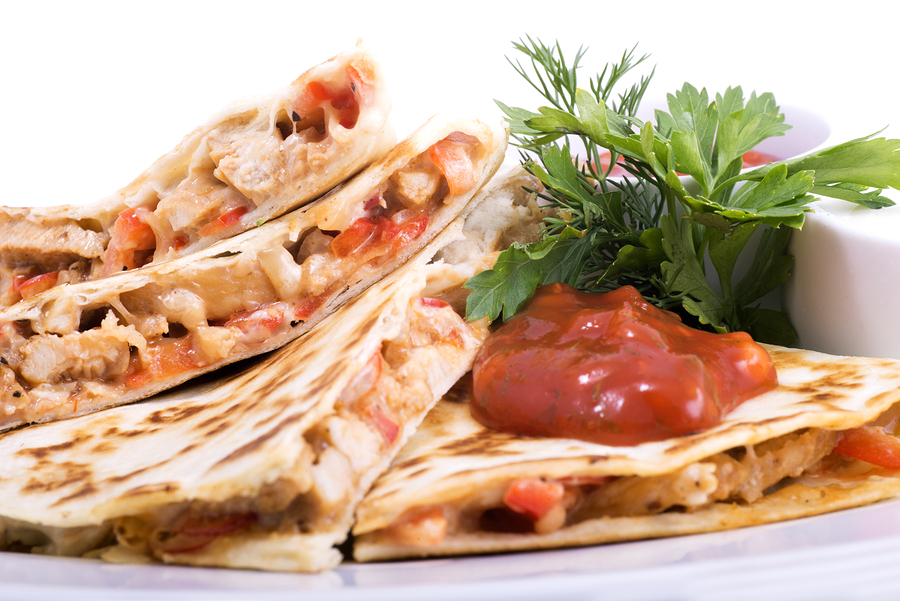 Caramelized Onion and Mushroom Focaccia: a savory way to use up leftover dough.
If you have leftover dough, here's a delicious way to use it up.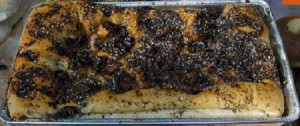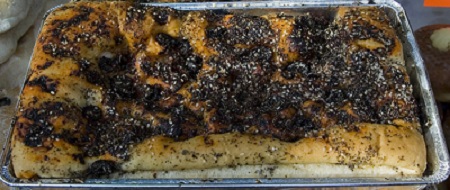 Savory Squash Soup: leftover vegetables don't stand a chance.
This gluten-free, vegan soup gives you a great way to use up extra squash, onion, sweet potato, parsnip, celery and scallions!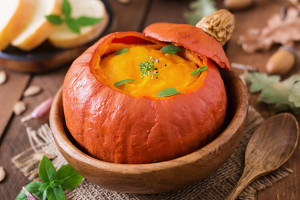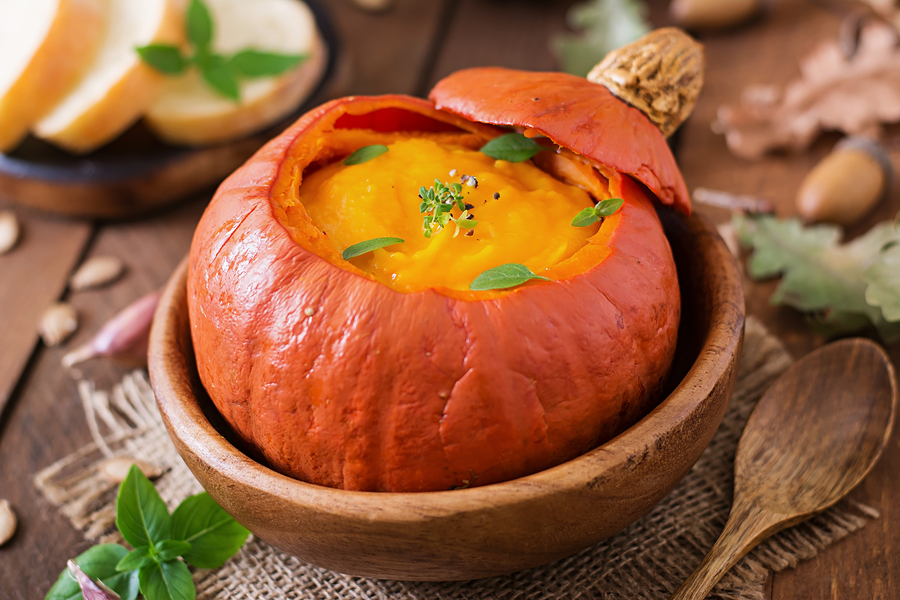 Quick and Simple Pasta Primavera: Another light and fresh way to use vegetable leftovers
Use any of your favorite vegetables in this delicious pasta dish.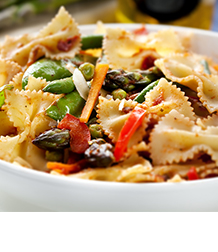 Simple Lemon Pie: it's easy as pie!
If you got lemons in a fruit basket, here's a tasty way to use them.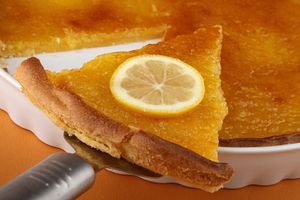 Fruit Salad or Ambrosia Shake: – a great way to use fruit leftovers
Blend up some leftover fruit salad or use whatever came in a holiday fruit basket to blend up your own unique flavor.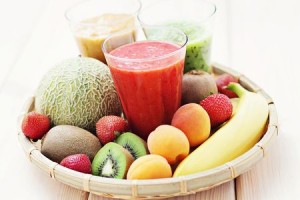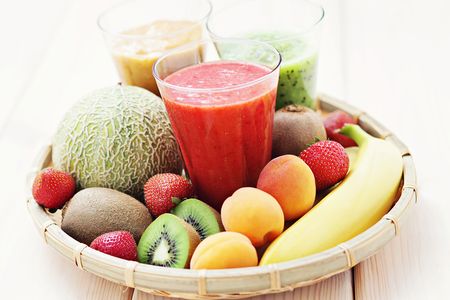 You can use leftover ham in this recipe: Breakfast in a Cup
This breakfast looks impressive and only takes 20 minutes to prepare, start to finish!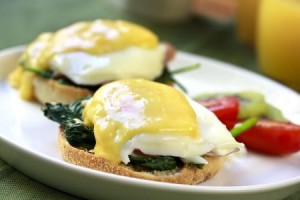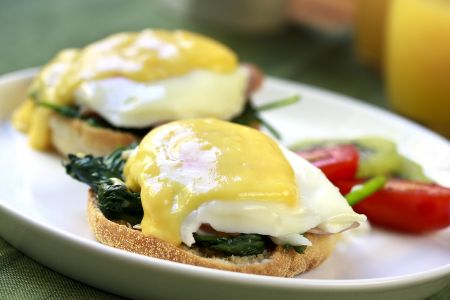 What are YOUR favorite recipes to use up leftovers? Tell us in the comments.