A delicious meal-in-one from leftover meals by a Clubmember. Can be made gluten-free and vegan.
Click to get more Easy, Healthy Recipes
Preparation Time

10 minutes

Cooking Time

1-2 minutes

Difficulty Rating

1

Health Level

4

Serves

2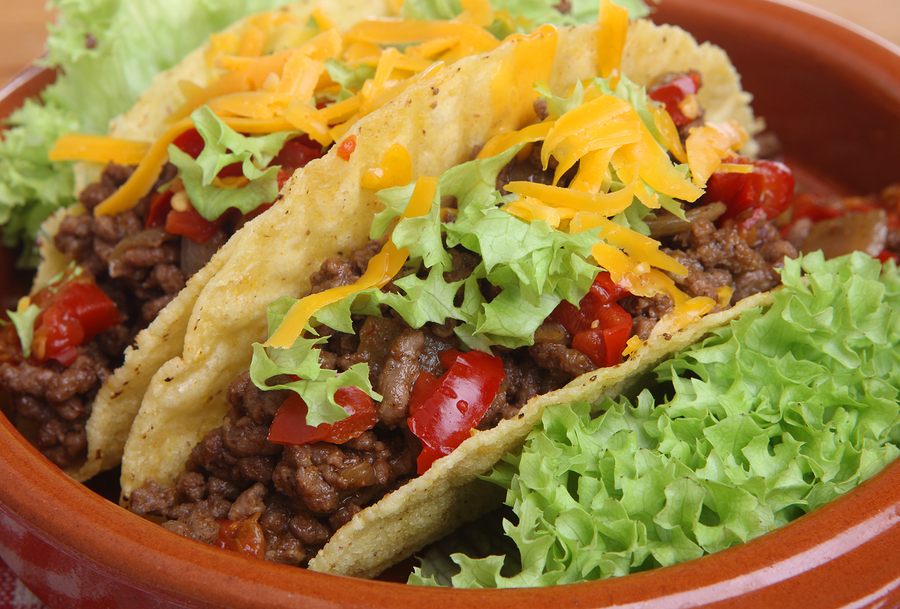 Ingredients
2 small (6-inch / 15-cm) whole grain tortillas
4 tsp. / 20 ml olive or coconut oil
½ cup / 120 g leftover meat or alternative, shredded or chopped
2 Tbsp. / 20 g green chilies, chopped (canned/drained are fine) or tomato salsa
1 cup / 60 g leftover vegetable salad, shredded or chopped
2 Tbsp. / 30 g leftover cheese ball cheese, shredded
---
Directions
Soften tortillas in 2 tsp. hot oil, about 30-60 seconds.
Remove pan from heat and insert remaining ingredients. Use toothpicks to close up tortillas, if needed.
Place pan back on heat and heat remaining oil.
Put tacos in hot oil until crispy and turn over to get crispy on both sides, about 30-60 seconds. Drain on paper towels.
Eat while hot and crunchy!!! These are also excellent with goat cheese or any kind of cheese you like (1 ounce = 1 protein exchange).
Serving size: 1 taco
Exchanges per serving: 1 Carb, 3 Protein, 1 Fat
---