When it comes to losing weight, snacking is often seen as a vice that only derails your progress. Indeed, binging on processed chips and cookies is not going to help your waistline.
So if you're hungry between meals, are you just supposed to suffer? NO! Eating healthy snacks in moderation is the best way to stay in fat-burning mode all day long for a flat belly and healthy body.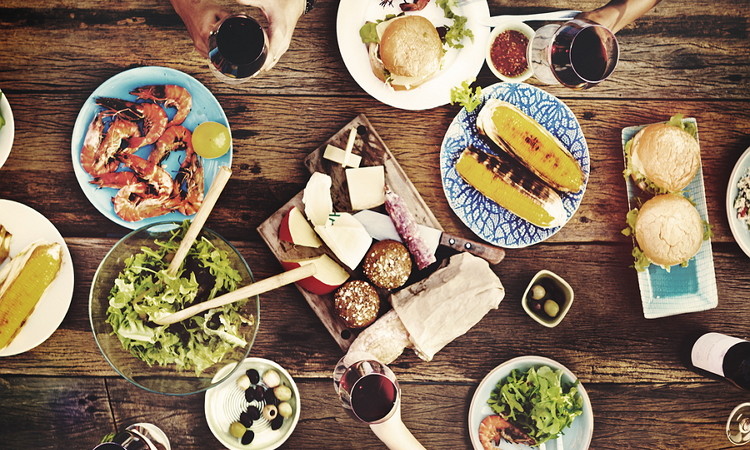 It's important to learn how to respond to our body's natural cues. A rumble in the stomach is already a sign that your blood sugar is dropping, which drives your body to store calories as fat.
Here are three of our favorite snacks that are sure to delight your taste buds and keep hunger at bay – the healthy way:
A delicious, crispy way to get a full vegetable serving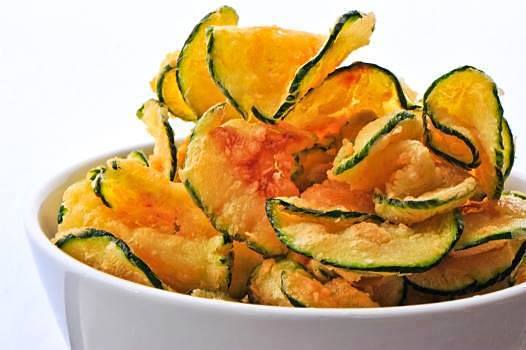 Ingredients
1 medium (8 oz. / 226 g) zucchini
2 tsp. / 9 ml olive oil
⅛ Tsp / ¾ g sea salt or substitute
⅛ Tsp / ⅜ g turmeric or other seasoning of choice
Instructions
Cut the zucchini into thin slices.
Toss zucchini slices with olive oil, sea salt, and turmeric
Spread in a single layer on a cookie sheet, and bake at 400 °F/ 200 °C until brown and crispy, about 10-15 minutes.
Carnival-quality—but homemade and healthy—kettle corn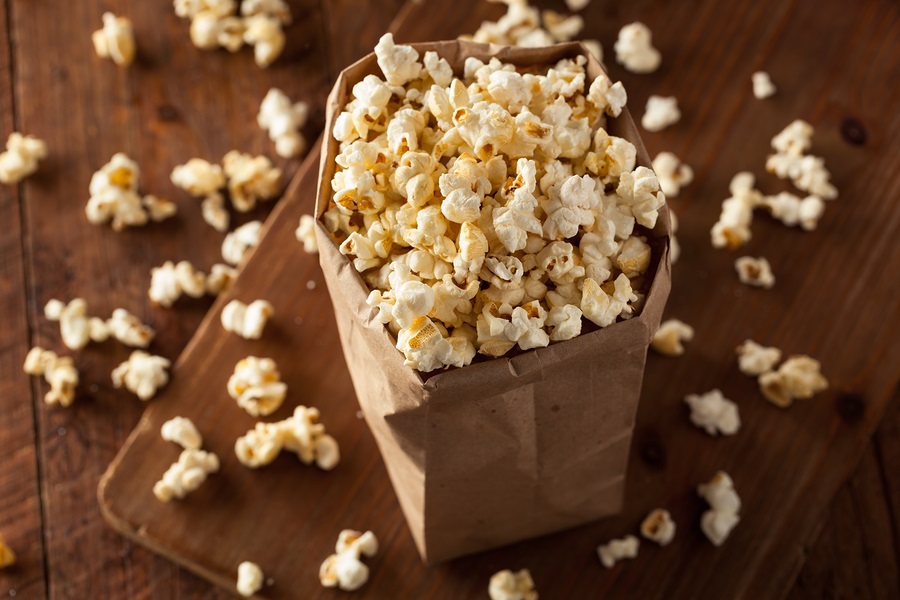 Ingredients
½ cup / 84 g organic dried corn kernels for popping or 1 3.5-oz / 99-g bag organic plain microwave popcorn
2-4 Tbsp. / 30-60 ml organic canola/rapeseed or nut oil
¼ cup / 30 g whole raw or coconut sugar
Optional: ¼ tsp. / 1 ½ g salt, preferably Aztec, Celtic, Himalayan or similar or plain salt substitute
Instructions
From regular dried corn kernels:
Warm oil in a large lidded stewpot over medium heat.
Once hot, stir in the sugar and popcorn.
Cover, and shake the pot constantly to prevent from burning, about 15 minutes.
Once the popping has slowed to once every 2 to 3 seconds, remove the pot from the heat and continue to shake for a few minutes until the popping has stopped.
From rmicrowavable popcorn:
Pop bagged corn in microwave according to manufacturer instructions, generally about 2½-3½ minutes.
When fully popped, empty bag contents into large lidded stew pot.
Add remaining ingredients and toss to coat well.
Allow to cook over medium heat for about 2-3 minutes, shaking to ensure even heating and prevent burning.
Pour into a large bowl, and allow to cool before serving.
Carnival-quality—but homemade and healthy—kettle corn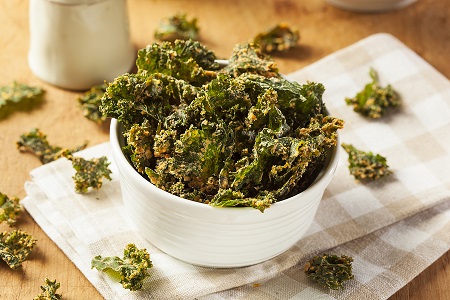 Ingredients
1 lb. (7 cups) / 454 g curly kale, cut into 3-inch / 7½-cm pieces
1 Tbsp / 15 ml organic white miso paste
2 Tbsp / 30 ml whole sesame tahin
½ cup / 80 g nutritional yeast
Seasonings*
*Recommended Seasonings
1 clove fresh garlic, minced
½ tsp. / 1 g ground black pepper
½ tsp. / 1 g cayenne or chili powder
½ tsp. / 1 g celery salt
½ tsp. / 1 g rosemary leaves, ground
½ tsp. / 1 g oregano, ground
½ tsp. / 1 g thyme, ground
Instructions
Combine all ingredients but the kale in a large bowl.
Add kale and toss to coat well with the seasoning mixture
Layer the coated kale onto a lined food dehydrator tray or baking sheet, and dehydrate or bake with oven door slightly ajar at 125°F/50°C for approximately 12 hours, or until crispy.