Sugar substitutes include any sweetener used instead of regular table sugar, or sucrose.
Sugar is often one of the first items to be replaced when we are trying to cut back on challenges to a healthy weight and metabolism.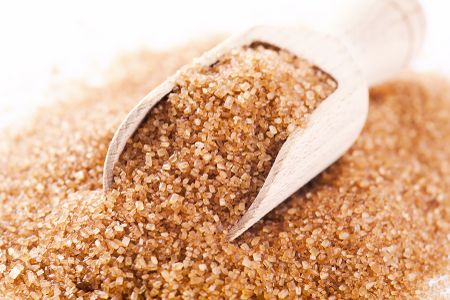 However, the taste of sweet is something we all want, so we rely on sugar substitutes, particularly non-caloric varieties. The benefits of these include reduced risk of dental caries, hyperglycemia – particularly an issue for diabetics and prediabetics, and hyperinsulinemia – an issue in metabolic syndrome. Refined white sugar remains the taste standard to which all other sweeteners are compared.
Sugar substitutes are found in a variety of food and beverages marketed as "sugar-free" or "diet," including soft drinks, chewing gum, jellies, baked goods, candy, fruit juice, yogurt, and ice cream. Several are available in powder, tablet, and/or syrup form to be used by the consumer to sweeten foods and beverages.
There are both artificial and natural sugar substitutes, as well as some in between – processed forms of natural sweeteners. There are both caloric and non-caloric types, including some with reduced caloric value that have a lower 'glycemic index' than sugar, meaning they have the advantage that they won't raise blood sugar levels as rapidly or as steeply.
Artificial non-caloric sweeteners

Artificial non-caloric sweeteners include acesulfame K (potassium), aspartame, saccharin, cyclamate, and sucralose. Some, such as aspartame and sucralose are based on natural substances, but have been modified in ways that make them "non-physiological," meaning the body no longer processes them as it would the original substances. They are known to have notable aftertastes, but have been highly popular due to their lack of calories.
Artificial non-caloric sweeteners are controversial as they have been linked to various health disorders in research, including cancer and nerve problems. While it is claimed that the majority of these studies were conducted in animals under conditions that may not be relevant to general human use (i.e., amounts far above reasonable daily use), it is important to remember that these conditions are similar to those used for drug testing – and while the risks may be rare, they are still real. Further, and most importantly, these sweeteners have been shown to impair healthy weight management in two key ways: first, they influence how the body perceives intake, and may result in the semi-starvation state associated with rebound weight gain that is the bane of dieters; and second, they have been shown in research to disrupt the natural bacterial balance in the gut, a disruption linked to unhealthy metabolism.
Natural caloric sweeteners
Natural caloric sweeteners include agave nectar, honey, maple syrup, beet sugar, date sugar, raw cane sugar, molasses, coconut sugar, corn syrup and sugar alcohols or "polyols", as well as the less commonly found tagatose and trehalose. With the important exception of corn syrup, these are believed to have lower-glycemic indices than processed white sugar, and some also have lower potential to cause dental caries. However, those highest in pure fructose, such as agave, have been linked to risk of fatty liver and elevated triglycerides (blood fats) with excessive use. The best of these are considered to be coconut sugar and molasses, which have the highest vitamin and mineral content of all the sugars/substitutes. Corn syrup is considered to carry the highest risk, especially the ultra-processed high-fructose corn syrup (also known as HFCS), in which the fructose has been concentrated to a degree with which the body cannot cope effectively – and so it has been linked to metabolic disease risks.
Sugar alcohols (i.e. erythritol, mannitol, maltitol, sorbitol, and xylitol
) are carbohydrates that occur naturally in certain fruits and vegetables, but they also can be manufactured. They have fewer calories than regular sugar, approximately 2/3, but some also have less sweetness. They do not have significant aftertastes, but in large amounts may be associated with gastrointestinal side effects (cramping, gas, loose stools). Mannitol and sorbitol are most often used in processed foods and other products, including chocolate, candy, frozen desserts, chewing gum, toothpaste, mouthwash, baked goods and fruit spreads, usually replacing sugar on an equal basis. Erythritol is often used in combination with natural sweeteners such as Stevia rebaudiana and monkfruit to increase palatability, as it has near zero caloric value and is the least likely to cause gastrointestinal side effects. Xylitol
is also used to sweeten products, but is also available as a standalone sugar substitute, and is considered the most advantageous of the sugar alcohols, as it has been shown to prevent dental plaque and bacterial overgrowth.
Tagatose and trehalose are considered "novel" sweeteners. They are natural sugars extracted from dairy and plants, respectively. Tagatose is nearly as sweet as refined sugar, with less than half the calories, and trehalose is about half as sweet as refined sugar with nearly the same caloric value; both have low glycemic indices. These are generally used in food products. Tagatose has been shown to lower blood glucose values in humans, and trehalose has antioxidant properties.
A relatively new natural alternative sweetener is allulose. Allulose is a type of natural sugar that resembles fructose, the sugar found in fruit, and is itself found in some fruits. According to clinical research, allulose has "the bulk and the mouthfeel of table sugar with very reduced caloric content" – about one-tenth that of regular sugars – making it suitable for weight management plans, including keto. People with diabetes and can also benefit from it, as it has little effect on blood sugar.
Regardless of perceived benefits, it is important to keep in mind that all but erythritol are still sources of energy, and use throughout the day can add up substantially to contribute to weight gain and/or curtail weight loss and management efforts.
Natural non-caloric sweeteners
Natural non-caloric sweeteners are the favored choice in weight and diabetes management, including when using a ketogenic diet. They are generally extracts of plants (e.g., Stevia and monkfruit) that are innately many times sweeter than sugar. Because of their extreme sweetness, they are often diluted with fillers, including sugar alcohols – most commonly erythritol, due to its nearly noncaloric value and somewhat lesser sweetness. Of all the sugar alcohols (also known as polyols), erythritol is the least associated with undesirable digestive side effects – and it is itself a natural plant extract. Stevia is available in tablet or powdered form (both loose and in packets), or in liquid/syrup form. Monkfruit is currently available in powdered form (both loose and in packets). Erythritol is available mostly in powdered form, either as a standalone or in combination with another plant-based sweetener.
No matter how good the sugar substitute – moderation is still important

When choosing sugar substitutes, it is important to be informed and take all advertising claims with a grain of salt. While sugar substitutes may help with weight and glycemic management, they are not all created equal, not "one size fits all," and are certainly not a license to overdo sugar and calories elsewhere, and should not be overdone themselves. As with nearly all foods, the more natural and unprocessed, the better.
In your efforts to manage your weight and health, keep in mind that just because a product is marketed as sugar-free does not mean it's free of calories or even carbohydrates, and certainly does not automatically make it healthy or keto-supportive. If you eat too many sugar-free foods, you can still gain weight if they have other ingredients that contain calories, and you can still be at risk for the same health problems.
The bottom line
When in doubt, always go au natural and carb-free or super low-carb: monkfruit sweetener (Monk Fruit in the Raw, Nectresse), erythritol, or Stevia powder/liquid/syrup if you want something that won't add up at the end of the day, or allulose or xylitol
if your use is generally low.
The Trim Down Club gives you all the tools you need to get to your weight loss goals (and still enjoy your food!). Click here to learn more.