We are told coffee has health benefits, but it turns out that you shouldn't overdo: American researchers examined tens of thousands of people and found out that drinking over 4 cups of coffee per day increases the chance of early mortality by 50%. The hypothesis: caffeine becomes toxic in high doses.
Researchers in the United States found out that the risk of early mortality (death) significantly escalates when consuming over 4 cups of coffee per day. The study was published in the latest issue of the "Mayo Clinic Proceedings" journal.
During a major long-term national study1, data from nearly 44,000 participants were examined between the years 1979-1998. During the study period, 2,512 deaths were recorded among the participants, 32% of which were due to cardiovascular disease.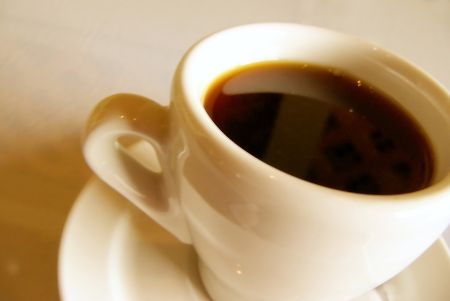 The researchers found that those who drank more than 28 cups of coffee each week had up to a 56% greater risk of early mortality – with the greater risk being in men and women younger than 55 years of age. The results stayed the same even when the researchers eliminated confounding variables such as fitness level and traditional cardiovascular risk factors such as diabetes, smoking, alcohol consumption, and obesity.
The researchers are still unclear about the mechanism through which coffee becomes toxic. The speculations include that the contributors to the increased risk of early mortality are the caffeine naturally in in coffee and sugar added to the coffee before drinking. Based on the findings at hand, the researchers recommended limiting coffee consumption to no more than 3 cups per day.
Last May, a large-scale study was published revealing that regular consumers of coffee lived longer2. The research, conducted by the National Institutes of Health (NIH), followed over 400,000 men and women aged 50-71 years – slightly older than the aforementioned study – and found that men who drank 6 cups of coffee or more per day – regardless of caffeine content – had a 10% lower chance of dying compared to those who didn't drink coffee, while women's risk was reduced 15% for the same amount of coffee.
It was also found that a moderate coffee consumption was associated with a greater survival rate. The researchers found that drinking one cup of coffee per day decreased the chance of mortality by 6% in men, and 5% in women. When the researchers eliminated confounding variables – such as heart and lung disease, infections, accidents and injuries, socio-economic status, weight, alcohol consumption, smoking, and physical activity – the findings remained the same. The researchers noted that it is still unclear at what degree of coffee consumption the mortality risk declines.
It was speculated that among the more than 1,000 compounds in coffee that affect health, the possible contributors to the protective effect are antioxidant polyphenols, which decrease destructive processes in the body and are believed to extend the lifespan.
But coffee does a lot more. Many other studies show that it may reduce Parkinson's disease tremor symptoms, depression, and risks of diabetes, liver and breast cancers, and even high blood pressure.
It should be noted that the exact amount of coffee and caffeine consumed in both studies is unknown, as there was no cited measurement for 'cup,' as the intake was reported by drinkers. Further, the composition and exact caffeine content of the various cups of coffee was unknown – and coffee beverages do indeed vary widely. This means there is a notable degree of inconsistency between active factors that could impact the significance of the results.
The Bottom Line
A recent systematic review of many studies investigating the affect of coffee and caffeine on mortality risks (including cardiovascular)3 came to the conclusion that coffee drinking may not pose a significant risk for most people, and in fact may present some benefit – and the cut-off point of intake remains uncertain. According to the studies reviewed here, it is likely most prudent to limit daily coffee intake to 4 cups (8 fluid ounces or 240 ml each) in people below 55 years of age, and 6 cups for those above. In the meantime, research into the matter will likely continue…
Sources:
Sui X, Lavie CJ, Hebert JR, Earnest CP, Zhang J, Blair SN. Association of Coffee Consumption With All-Cause and Cardiovascular Disease Mortality. Mayo Clinic Proceedings. Published online 19 August 2013 at http://www.mayoclinicproceedings.org/article/S0025-6196(13)00578-8/abstract
Freedman ND, Park Y, Abnet CC, Hollenbeck AR, Sinha R. Association of coffee drinking with total and cause-specific mortality. N Engl J Med. 2012 May 17;366(20):1891-904.
Malerba S, Turati F, Galeone C, Pelucchi C, Verga F, La Vecchia C, Tavani A. A meta-analysis of prospective studies of coffee consumption and mortality for all causes, cancers and cardiovascular diseases. Eur J Epidemiol. 2013 Jul;28(7):527-39.