Here's why you need to eat fat (the right ones, of course) in order to burn fat. A guide to making healthy oil choices that clears up all the confusion.
Olive oil? Coconut oil? What about canola? Which oils are really healthy and which ones are bad for you, even dangerous?
Read on to find out…

Why Do We Need Oil?
Despite fat being considered an enemy for some people, we need fat in order to function. In fact, at least 10% of our calories should come from fat. (Just to be clear, we are talking about edible fats in the food you eat, not fat cells in your body). Edible fat is a very stable energy source, and it is a component of hormones and cell membranes and compounds that regulate blood pressure and the blood's clotting system.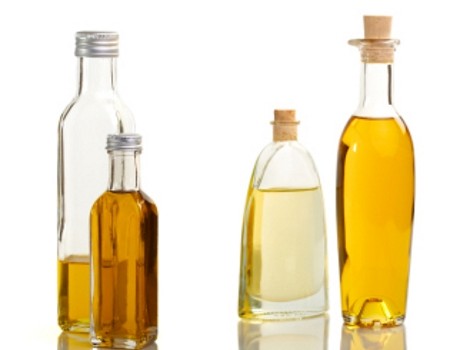 Edible fats also help dissolve fat-soluble vitamins, such as vitamins A, D, and E, to be absorbed into the bloodstream.
Fats consist of triglycerides (three fatty acids) associated with an alcohol called glycerol. The body breaks down the triglycerides into glycerol and into fatty acids and releases them into the blood to be absorbed into cells, where they generate energy for the body, are incorporated into special compounds, or are stored as body fat.
Eating too much fat, like any other source of energy, can contribute to weight gain. Fats that are not efficiently absorbed into cells accumulate in the blood, where they can fall prey to free radicals or cause obstructions, increasing the risk of cardiovascular disease.
Oils that come from animal or plant sources contain different proportions of fats. Some have positive effects on your health, and others increase your risk of disease and other health problems.
This is an issue that's confusing for many people, so let's set the record straight.
Saturated vs. Unsaturated Fat
There are two kinds of dietary fat: saturated and unsaturated.
Saturated fats are solid at room temperature, while unsaturated fats are fluid at room temperature. Examples of foods considered naturally high in saturated fats: dairy, beef, pork, and poultry skins. Unsaturated fats can be found in foods such as chicken, turkey, fish, as well as nuts, seeds, fruits, vegetables, and of course, various oils.
Both saturated and unsaturated fats are a mixed bag in terms of health associations. Some studies link certain saturated fats to high cholesterol, atherosclerosis, and cardiovascular disease, while others claim no effect or even benefits from certain fatty acids. Unsaturated fats tell a similar tale, though have long been favored over saturated fats for health benefits in most people.
Therefore, eating fish, poultry, and vegetarian options (containing unsaturated fats), have been preferred over the saturated fat options.
When eating meat, it is recommended to ensure it is the leanest possible and "grass-fed" or "pastured," as the latter methods increase the content of healthier fats, both saturated and unsaturated.
Oils from most vegetal sources are good sources of unsaturated essential fatty acids.
Among the very important vitamins that the body receives from the vegetal oils is vitamin E, which is one of the strongest antioxidants. Like the other antioxidants, vitamin E also neutralizes the free radicals produced freely by the body's oxygen, or the ones we get exposed to in our environment. It is sometimes added to unsaturated oils to protect them from spoiling.
When unsaturated fat spoils, is cooked at extra-high heats, or undergoes processing such as hydrogenation (solidification), the molecular structure of the fat changes, and parts of it turn into trans-fats. These industrially-produced trans-fats are highly dangerous for your health, more so than the trans-fats found in nature.
Certain trans-fats—especially those generated artificially in foods—tend to accumulate on the walls of blood vessels and destabilize them, and research has shown that it increases the LDL (bad cholesterol) levels and increases the risk for chronic diseases such as heart disease, diabetes, asthma, and allergies.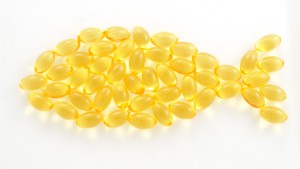 Omega-3, Omega-6, and Omega-9 Fatty Acids
There are 3 main types of fatty unsaturated acids.
Omega-3 unsaturated fatty acids are important in every stage of our lives, particularly in fetal and infant development, brain activity, cognitive flexibility, and memory, as well as in cardiac health.
Omega-9 fatty acids are the most stable of the unsaturated fats, protective against oxidative and inflammatory processes in the body.
Omega-6 fatty acids are considered preferable over saturated fats in protecting heart health, but the modern western diet provides far too much, mostly from processed foods, resulting in imbalances.
A good ratio between dietary omega-3 and omega-6 fatty acids is considered to be around 1:5, while in common western diets the ratio is usually 1:20. This may increase the risk of chronic disease, including cardiovascular, cancer, and others.
Research has suggested that omega-3 fatty acids can protect brain function even into advanced age, helping to prevent diseases such as Alzheimer's and dementia.
Research published in the Journal of Nutrition (April 2012) showed the omega-3 fatty acid DHA can improve brain development in early life and prevent mental-cognitive disorders in later stages.
The best sources of omega-3 fatty acids are coldwater/saltwater fish and fish oil capsules, flaxseed and oil, and fortified eggs.
Extra-virgin olive oil is an excellent source of both omega-3 and omega-9 fats, as well as antioxidants, and is considered a gold standard of oils. It is great for all types of use, including seasoning and frying. In general, some vegetal oils are generally intended only for seasoning, while some can be used for cooking if they undergo high-quality purification (see tables below).
Which Oils to Choose?
First prize for healthiest oil goes to olive oil, followed by organic canola (rapeseed) and flaxseed oils rich in omega-3 fatty acids, avocado oils, and nut oils such as macadamia, almond, and hazelnut rich in monounsaturated fats, though these tend to be much more expensive.
Other recommended oils include camelina, hemp seed, certain modified seed oils such as high-oleic (high omega-9) safflower and sunflower oils.
Common oils highest in omega-6 fats include "vegetable," soy, corn, cottonseed and regular sunflower and safflower oil, and are the least recommended for frequent use.
As for coconut oil, it's currently garnering attention for its higher medium-chain triglyceride (MCT) content, which may raise HDL ("good") cholesterol levels, as well as benefit certain digestive and neurological conditions (you can read more about this here). It is also highly stable for higher-heat cooking.
Try to get a diverse array of healthy oil sources, like almonds and other nuts and seeds, avocado, tahini, or fatty fish such as tuna or salmon, accompanied by a few teaspoons of other oils i.e. in cooking, dressings, or sauces.
If the diet does not supply the body's needs for important fatty acids, supplements may provide a back-up source. Because of the high levels of omega-6 fats in the modern western diet, oils that yield higher omega-3 and omega-9 levels are considered preferable.
Composition and use of selected common oils:
 

Usage

Monounsaturated gm/100ml

Polyunsaturated gm/100ml

Saturated
gm/100ml

Vitamin E
mg/100ml

Phytosterols
mg/100ml

Extra-Virgin Olive*

Seasoning,low-temp cooking

73

12

15

14

203

Low-Erucic Rapeseed ('Canola')**

All uses

59

35

6

23

603

Corn

Seasoning, cooking

29

57

14

13

891

Sunflower***

Seasoning, cooking

27

62

11

55

100

Soy

Seasoning, cooking

24

60

16

12

270

Peanut

All uses

48.5

33.5

18

14.4

190

Sesame

All uses

41.5

43.5

15

1.3

796

Rice Bran

All uses

41.8

37.2

21

30

1095

Walnut

Seasoning only

24

66.4

9.6

0.4

162

Flaxseed*

Seasoning only

21

69

10

16.1

334

Wheat Germ

Seasoning only

16

64

20

137

509

Safflower***

Seasoning, cooking

15

78

7

31

408
 * Preferred oils             ** Preferred oil if organic              *** High-oleic types are preferred oils
5 Tips for Cooking With Oils
Store your oil in a cool, dark place, or even in the fridge if you live in a warm climate. Dark bottles are better.
If you are cooking in a pan, use a minimal amount of oil and the lowest heat possible.
The "smoke point" is when the oil starts to release smoke, which means that it now contains free radicals which are harmful for your health. Choose oils with higher smoke points (see the chart below).
Don't heat your oil above 360° F (180°C) Best to fry food in a temp between 280-360°F and up to 5 minutes per side.
Start cooking only after the oil has properly heated, but before it smokes, so that the minimum amount is absorbed into the food. Put a wooden spoon into the pan. If bubbles form on the spoon, it's time to put the food in the pan. When the oil starts smoking, time to take out the food and dispose of the oil.
The following table details the smoke points of various oils, as well as their "recommended" cooking uses – note that deep-frying is not considered a healthful method, and is not recommended in the Trim Down Club:
Oil Source

Traditional Uses

Main Fats

Smoking Temperature

°C

°F

Hazelnut*

Seasoning, marinating, baking

Monounsaturated

221

430

Walnut

Light frying, deep frying, grilling, roasting

Monounsaturated

204

400

Peanut

Frying, cooking, seasoning

Monounsaturated

232

450

Palm

Cooking, seasoning

Saturated

230

446

Olive*

Seasoning, light cooking

Seasoning, cooking, deep frying, grilling, roasting, baking

Monounsaturated

ExtraVirgin 160

Virgin 216

ExtraLight 242

320

420

468

Grape Seed

Light frying, frying, seasoning

Polyunsaturated

200

392

Butter

Cooking, baking, seasoning

Saturated

177

350

Clarified Butter (Ghee)

Frying, light frying

Saturated

190-250 (depending on refinement quality)

375-485

Sunflower***

Cooking, producing margarine, seasoning, to make crispy dough

Polyunsaturated

232

450

Cottonseed

Producing margarine, seasoning, frying, to make crispy dough

Polyunsaturated

216

420

Coconut*

Seasoning, cooking, baking, confectionery

Saturated

177

350

Low-Erucic Rapeseed ('Canola')**

All uses, including cooking and seasoning

Monounsaturated

204

400

Animal Fat

Cooking and frying

Saturated

182

360

Sesame

Cooking, seasoning

Polyunsaturated

232

450

Almond*

Light frying, stir frying

Monounsaturated

216

420

Corn

Frying, seasoning, to make crispy dough

Polyunsaturated

232

450
 * Preferred oils             ** High-oleic type is preferred oil              *** Preferred oil if organic
Source: Cooking for EngineersSM http://www.cookingforengineers.com/article/50/Smoke-Points-of-Various-Fats