Coconut Oil: Devilishly Dangerous or Superfood?
For many years the coconut—and especially its oil— had an almost unanimously bad name in the health arena. Comprised of about 90% saturated fat, which is higher than butter, beef fat or lard , coconut oil was thought to increase the risk of cardiovascular disease. But as we'll soon see, there's a lot more to the story.
What's wrong with saturated fat?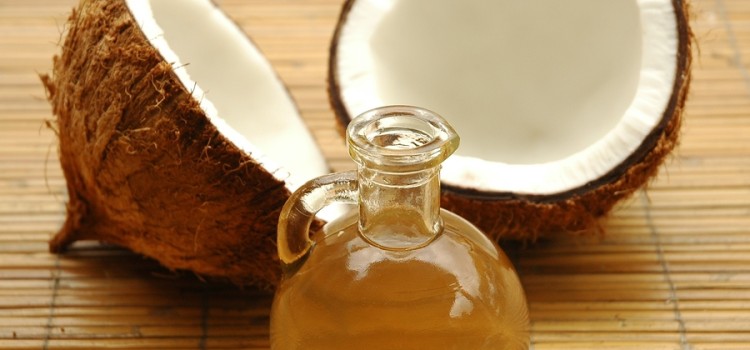 Studies have shown that overindulging in foods containing saturated fat has been linked to higher levels of cholesterol in the blood, especially LDL or 'bad' cholesterol. This is the type of cholesterol which collects in the walls of blood vessels and causes blockages, increasing the risk of heart disease and stroke. For some people, consuming saturated fat also increases their risk of obesity. Since coconut oil is high in saturated fat and was once added to many processed products, it became a major source of concern.
However, upon closer investigation, coconut oil may not be as bad as it seems. Unlike the saturated fat found in factory-farmed butter, lard, or palm kernel oil, which are mostly composed of the higher-risk 'palmitic acid' and the controversial 'myristic acid,'  the almost half of the fat in coconut oil is 'lauric acid,' which has been shown to increase HDL or 'good' cholesterol, which is protective of circulatory and heart health .
The benefits of lauric acid are not limited to cholesterol. When the oil is digested, a monoglyceride called monolaurin is formed. Monolaurin has been shown to be capable of killing bacteria, viruses, and fungi, including the yeast Candida albicans, which is a common source of human yeast infections, as well as the common and often unrecognized virus .
The saturated fats contained in coconut oil are not the same as saturated fats found in foods such as cheese and meat, which contain long-chain fatty acids. Coconut oil, instead, contains medium-chain fatty acids, which more closely resemble carbohydrates than fat, and are easily digested to be used as energy. Medium-chain fatty acids have even been used medically in patients with digestive system disorders, as well as to treat seizures. Researchers are continuing to study medium-chain fatty acids to treat other brain disorders, including Alzheimer's disease .
This is good news – especially for those in the Far East and South Pacific where the majority of coconut oil studies finding positive results were conducted.
But before we all rush out to stock up on coconut oil, there are still a few issues to consider:
In parts of the world where coconut oil is very popular, people's bodies may be used to the effects of this unique saturated fat, and may react differently from people in western countries.
While low rates of chronic disease have been observed among people consuming large amounts of coconut fat, this could be due to the age and levels of physical activity of the participants.
Other studies have shown the benefits of coconut fat to be mostly short-term. So we still don't know what the long-term effects of consuming coconut oil may be.
Other studies have linked saturated fats (including from coconut oil) to cardiovascular disease risks.
Does that mean coconut oil is bad for us?
Not necessarily. The Dietary Guidelines for Americans published in 1977, which blamed chronic disease on saturated fat, was found to have serious methodological flaws. The report left out relevant science, inaccurately interpreted literature and drew conclusions that failed to address the limitations or controversies in the science. Meanwhile, research continues to investigate how the effects of saturated fat may be influenced by a person's individual genetics. With scientific research increasingly poking holes in the risks while revealing additional benefits of coconut oil, this one shunned food is becoming increasingly popular.
All things considered, these factors provide ample reason to proceed with caution – but to proceed nonetheless!
References