Sprouted Whole Grains (SWG)

Grains are the seeds of many food plants. Because they are concentrated in nutrients for the plant to grow, they are excellent sources of nutrition for humans, too.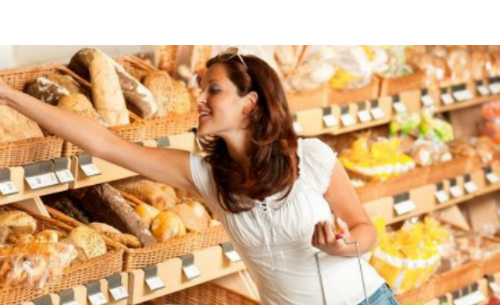 Sprouting of grains is the first step in their development, and occurs under conditions ideal to growth (i.e., proper temperature and moisture). Natural enzymes activated during sprouting make the grain components easily digested and reduce the amount of "anti-nutrients" – compounds such as phytic acid, which bind vitamins and minerals – rendering the nutrients more bioavailable. This increased digestibility and bioavailability has been found to support not only good nutrition, but also healthy weight management, by improving how the body processes energy. Allowing the grains to sprout has even been credited with turning potentially pro-inflammatory grains into superfoods.
Modern grain harvesting and processing often do not allow sprouting – and we are confirming more and more that this is our loss. It is especially disadvantageous when combined with refinement of grains to produce white flour and products, which eliminate many important components, only a few of which are added back during "enrichment".
Fortunately, new efforts to ensure grains are sprouted before production, and to use the whole edible portion of the grain, have given us a chance to benefit.
The edible parts of the whole grain – germ, endosperm, and bran – must be intact in all of the grain in a grain product for it to be considered 100% whole grain.
Though there is currently no regulated definition of 'sprouted grain,' companies applying sprouting methods use proven environmental controls to ensure the important enzymatic processes that maximize bioavailability. In the production of sprouted whole grain (SWG) products, the standard of a 100% whole grain is generally met.
Health benefits of SWG

A nutrition comparison between  grain products has shown that SWG contain about 75% the calories of regular whole grains, with slightly higher protein and about 40% of the fat, and a much lower glycemic index.
Sprouting grains also increases availability of many of the grains' key nutrients, such as B-vitamins (including folic acid), vitamin C, fiber, and even essential amino acids often low in grains, such as lysine. SWG may also be less allergenic to those with grain protein sensitivities. They were shown in a recent clinical study to improve the glycemic and insulin response – widely recognized as the keys to prevention and management of most weight gain and related chronic diseases – where even 100% whole regular grains had no effect, and refined grains worsened the response.
Other health benefits attributed to sprouted grains have also included protection against high blood pressure, fatty liver disease, depression and fatigue in nursing mothers, and allergies.
All that, plus taste and texture

Whole grain breads have been ignored by many people in favor of softer, more processed options, even with the knowledge that they are healthier. Interestingly, the use of SWG results in a finer texture and milder taste, yielding a compromise that many people find to their liking.
Choosing the right bread

When it comes to selecting a healthy bread, it's important to seek a product made from 100% whole grains – not just "whole grain," "whole wheat," "added bran," or "enriched," and certainly not "white," unless you have a medical condition that temporarily forbids fiber. You may have heard of Ezekiel bread, that certainly fits the bill and can be found in most health food stores. The Mayo Clinic, a world leader in nutrition studies, recommends choosing a bread that has a whole grain listed among the first items in the ingredient list and also has at least 3 grams of dietary fiber per serving. They note that SWG breads have the additional advantage of often being free of preservatives; some of these therefore require refrigeration.
Wheat is not the only grain used for sprouted breads. Grains and legumes such as millet, barley, oat, spelt, rice, rye, buckwheat, sorghum (milo), and lentils may also be used. Bread that is made from an array of grains and legumes can provide a complete set of amino acids, the building blocks of proteins.
Though most of the SWG focus is on bread – bread being a major staple, and certainly a stumbling block for dieters – a wide and growing range of products are available, including cereals, wraps/tortillas, crackers, and roll. SWG flour is also available, enabling anyone to upgrade their home-baked goods.
If you want to make your own sprouted grain bread using SWG flour, here's a great recipe that can even be make in the bread maker.
Enjoy!