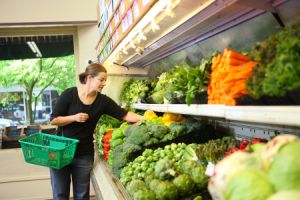 Dear Members,
Looking for a place to buy recommended foods for your success?
Below you will find long list of stores that carry some of the food we've recommended.
Learn how to shop the right way and start replacing fat producing foods that may be in your fridge or pantry with healthier alternatives.
For more information about how to start eating healthy, "blood sugar safe" foods, that let your body readjust naturally, please read the FOOD SHOPPING THE PROPER WAY guide.
We recommend picking a few meals from the 14-Day meal plan, or from the Personal Menu Planner application, and adding those items to your next shopping list.
You will inevitably like some foods better than others. Keep the ones you love and eliminate the ones that don't work for you.
After several shopping cycles, you should have your own new and healthy shopping list that fits you best.
If you live in a remote area, you may consider ordering some food items over the internet, or simply purchasing the best of what your shops have to offer, going for the freshest, least-processed, low-sugar, and most whole foods you can find.
Last word of advice, start slow. Don't overwhelm yourself by trying to do everything right away. The foods will become familiar soon enough, and your body will thank you for it!
Australia
Canada
Ireland
New Zealand
South Africa
UK
United States
Global