You may feel hungry on a diet, but you can't really figure out why. This is a common problem and has as much to do with your mental state as well as physical. While this is a phenomenon that has plagued dieters for years, some of the explanations are quite easy to understand.
The problem when you change your diet is that you almost have to condition the brain. It tends to think that you are hungry even when you really aren't. The brain becomes very accustomed to the way that you eat and therefore when you change things up it goes into overdrive.

So what is it that makes you feel hungry the minute you say that you are on a diet? And is there any way to break the cycle?
The Brain Ensures That You Never Go Into Starvation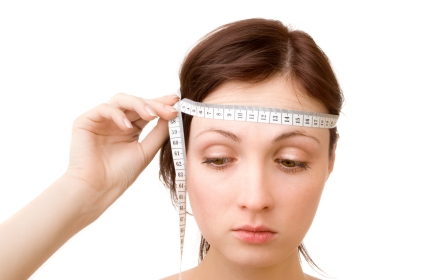 The brain is like the epicenter of everything that goes on within the body. This is the control tower, so to speak, for your hormones, for your organs, and for the way in which your body functions. Therefore when you start to feel hungry, the brain starts to go to work. At the end of the day its main role is to ensure that you never go hungry and that you certainly never risk starving.
When you're on a restrictive diet, your body starts to overcompensate for your new, reduced calorie intake. This is the point at which many diets fail. If you drastically reduce portions and calories, the brain tries to keep up and sends signals to the body that you are starving and amps up the hunger signals, to encourage you to eat more. The body also begins to hold onto every calorie that you consume as it thinks that your body needs it for survival.
So while the brain goes to work to protect you from starvation, it is doing what it should be. However this can backfire, as many people find out, when they struggle to stick to a new diet and end up gaining weight rather than losing it. This is why diet trends and fads that drastically restrict what you can eat — whether in terms of the type of food or the quantity — rarely work long-term, as you should never completely deprive yourself! 
The Brain is Used to Your Old Eating Habits
Whether you realize it or not, you are conditioning yourself each and every day. When you are eating all the wrong foods or eating far too much in one sitting, you are conditioning yourself to those habits. The brain begins to adapt and think that this is the way that you need to eat to survive.
So when you change things up and you go down the path of eating better, the brain isn't quite sure what to do. This is when the brain begins to think that something is wrong as it is used to and conditioned to the old way of doing things. Through years of bad eating habits, your brain has grown accustomed to this. So you need to retrain it. This is the hardest part of the cycle. You may need to feel a little bit of hunger to get to the point where you should be for healthy, balanced eating. Do keep in mind that this should never come about due to starvation or deprivation, but good sound nutritious and healthy eating.
You May Be Mistaking Hunger for Something Else

The brain is a very important organ within the body and therefore it has a lot of power. If you think that you are hungry it may very well be something else. Are you eating out of an emotional reaction? Are you eating because you are bored? Are you eating because you feel upset, frustrated, anxious, or fearful?
Many people mistake the signals that the brain sends for hunger when really it's not hunger at all. You may be hungry or you may just be bored and mistake that for hunger. This is common and it takes a while to get used to, but you have to learn to listen to your body. Your brain will follow suit and in no time you will learn to understand when feelings formerly associated with hunger are caused by something entirely different. Work with your brain and not against it and you will have smooth sailing on a new diet plan!