We're in a relationship with food and our bodies every single day: the two are powerfully entwined. And if you've joined the Trim Down Club, or thinking of joining, you probably wish your relationships with both were a little better.
Here are 6 ways that you can improve your relationship with food and your body:
Change How You Think About Food
Food, real food—we're not talking about the hyper-processed food-like items that stock the supermarket—isn't good or bad. Yes, milk goes bad and some of us enjoy Brussels sprouts (but not when they've been boiled into submission). But food just is. Sometimes it's high in fat and calories and sometimes it isn't. The real question is, do you enjoy it? Does it make you feel good? It's okay to have weird loves, like lemon wedges sprinkled with salt, or hate something you've seen a celebrity hawk.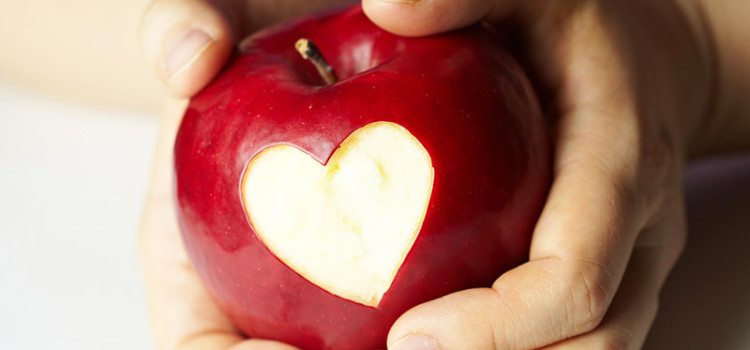 Focus on the Pleasure of Food
You should enjoy food. And you should particularly enjoy those foods you want, but label as "bad." Try this experiment: eat your favorite "guilty pleasure." But check the guilt—because it's not bad. There's only one rule to this: eat it slowly, savoring every mouthful. Enjoy it for all the pleasure it gives you—but don't ask it to do more than that. Caramel, after all, is not a better job. It's caramel. That's its job.
Change the Way We Think About "Healthy"
That's because we are not physiologically satisfied with food labelled in this way. Doubt me? Try a little thought experiment. A friend invites you over for lunch and serves you a glass of white wine, some asparagus spears wrapped in prosciutto and toasted, along with some strawberries dipped in dark chocolate. And says, "This is such a healthy dish." Or, "Tasty little treats like this are so much fun." Which words will make you enjoy it more? You bet. #2. Hands down. Yale University demonstrated this with a little study called Mind Over Milkshakes. Simply changing the label from indulgent to sensible changed study participants' hormonal responses to the exact same milkshakes from satiated to not satisfied at all.
We suspect that's why food manufacturers plaster obviously-unhealthy foods with labels saying how good they are for you. To trick you into eating more.
Cook Something
Modern processed food is carefully optimized with salt, sugar and fat so you can't help but eat a lot of it, far more than your body can use. Really. If you want to stay at or reduce to a healthy weight, and you're eating processed food, you're engaged in a losing battle with people whose jobs depend on how many calories they can drive into you. Every time you cook something tasty for yourself, especially every time you punch up the flavor with spices and herbs or flavored vinegars, rather than salt and sugar, they lose. Do it often enough and you lose your taste for processed food. And you—and your body—totally win.
Ask How Food Makes You Feel?
This is the kicker. If what you eat makes you feel great now, a few hours from now, and the next day, that's what it should do. If you're eating to cope with emotional stresses, then you need to have a serious conversation with your body, your heart and your mind about what you really want. If you dislike what food is doing to your body, or if you find yourself eating foods in ways that make you hate what you're doing, you may need to seek professional help.
Move in a Way Your Body Loves
Our bodies were made to move. Give yourself a treat and move in a way you love, until you are happy and tired. Take the dogs for a walk, lift weights, go for a swim or a hike with friends from your book club. Enjoy the sun and the wind on your skin. Then come home and have a really tasty meal.