Easy-to-make and always-enjoyed meal
Kcal: 530 Proteins: 26 Fat: 44 Carbs: 7
Click to get more Easy, Healthy Recipes
Preparation Time

25 minutes

Baking Time

10-15 minutes

Difficulty Rating

1

Health Level

4

Serves

5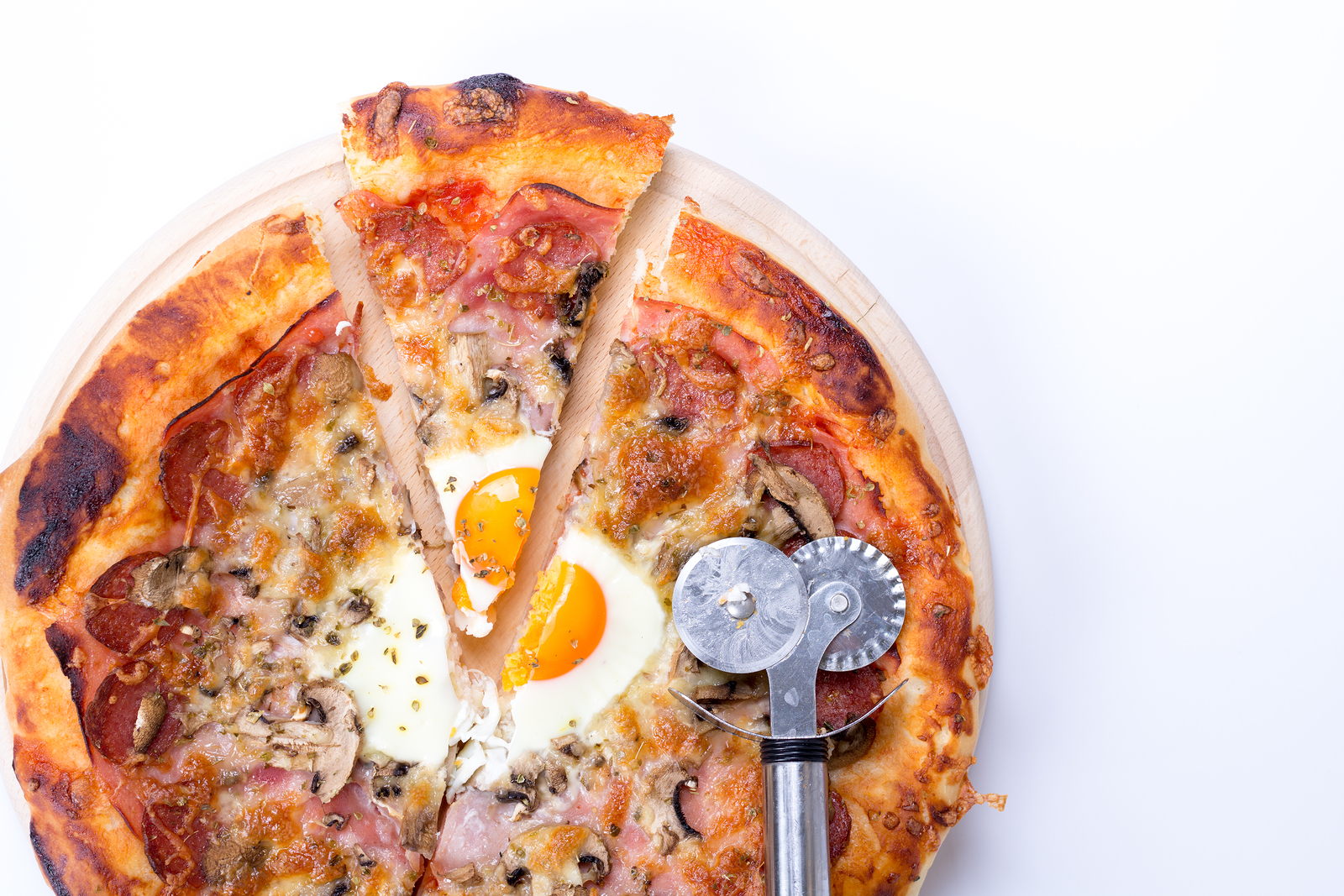 Ingredients
Crust
1½ cups mozzarella cheese, full fat, shredded
¾ cup almond flour
2 Tbsp cream cheese, full fat
1 egg
1 tsp white wine vinegar
½ tsp salt
1 tsp olive oil
Topping
½ cup tomato sauce
¾ cup cheddar and 3/4 cup mozzarella cheese, full fat, shredded
6 oz Italian sausage, fresh and uncured, sliced or crumbled
1 Tbsp olive oil
2 Tbsp fresh or 1 Tbsp dried herbs (e.g., oregano and basil) + 2 cloves garlic, chopped
6 large olives, sliced
Directions
Preheat oven to 400°F/200°C.
Melt mozzarella and cream cheese over medium heat or in a microwave oven.
Add remaining crust ingredients, and mix well.
Flatten dough between two sheets of parchment, to 8 inches / 20 cm in diameter.
Remove top sheet and prick crust in multiple places. Bake 10-12 minutes until golden.
While crust is baking, sauté sausage in olive oil.
Spread tomato sauce on baked crust. Top with sausage, cheese, herbs, garlic, and olives.
Bake for 10-15 minutes, or until cheese has melted.
Serving size:
⅙ pizza
Exchanges per Serving:
: ⅓ Carb, 3 Protein, 2½ Fat
---