The New Year seems like the perfect time for new beginnings, to set goals, to say, "this is it, this is my year." Unfortunately, New Years' resolutions rarely bring the lasting change that you hope for.
The reason why is contained in the word itself:
The word "resolution" if you break it down, is a RE-Solution. It's the same old "solution," RE-peating over and over again. We make resolutions with the best intentions, but without some critical elements (that we'll get to in a moment), it's very hard to stick to them. And it's no wonder: The word actually means something that you'll do over and over again…every single year.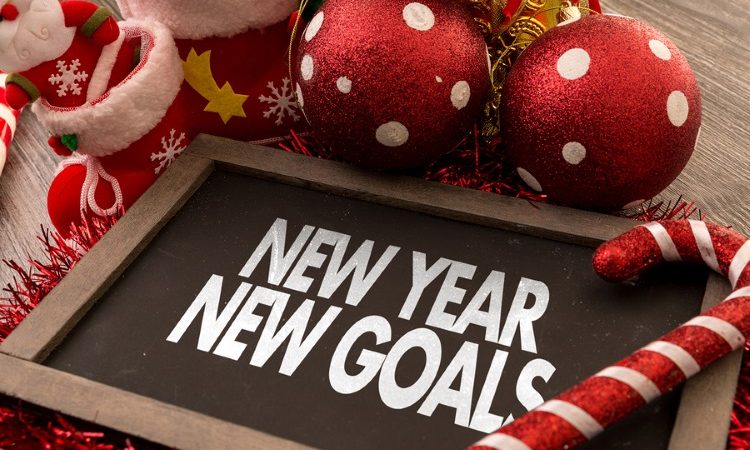 Here's proof: If you go to the gym on January 2, it will be totally packed. Every treadmill will be taken. People will be sweating and high-fiving themselves that this is their year. Go to the gym on February 2? Well, it will definitely be a lot less crowded, as people have lost their steam and motivation.
It's not just working out that falls along the wayside. The top 3 resolutions for 2014, according to a study by the University of Scranton, were:
Lose Weight

Get Organized

Spend Less, Save More
These are admirable goals. The number one resolution, losing weight, makes sense considering the epidemic of obesity and related diseases, and our genuine desire to look and feel better.
But since only 8% of people who make resolutions actually stick to them, the question remains…
Why do we keep making resolutions…
Especially if we KNOW we're probably not going to keep them?
Because for many people, just the act of making a resolution can make you feel better…temporarily.
But unless you follow it up with action, your resolution will be just like the 92% of resolutions that are dead in the water.
How Do You Break the Cycle?
Now, there IS a way for you to make resolutions that you can keep. But it takes a little bit of planning, and some support. Here are the top 5 ways for you to make New Years' resolutions that you can stick to:
1. Seeing is believing. First, make sure your goal is realistic. Imagine yourself making a specific change, like changing the way you eat, and then imagine yourself doing it in a week, a month, or a year from now. If you can imagine it, go for it, and being able to visualize will give you confidence. If you can't see yourself sticking to it, break down your goal into smaller goals (see Step 2).
2. A long road is made up of many steps. So you want to lose 40 pounds? Great! But the best way to get there is by setting smaller, more realistic goals: 5 pounds at a time, fitting into a certain dress. Celebrate each accomplishment and it will give you more motivation to continue. Setting a big goal can be intimidating, so always break down your resolutions into smaller steps. One step at a time. People who set smaller goals are much more likely to succeed, and of course your success builds on previous successes. The Trim Down Club 60 Day Challenge is built on this idea of weekly mini-goals so that you are more likely to stick to them and feel good about it.
3. It's all in the details. Saying you want to lose weight is great, but if you don't have an action plan, your resolution is likely to fizzle out fast. The more you plan, the more likely you are to follow through. Sticking to a sensible, nutritious, satisfying eating plan (Like the Trim Down Club) means that you can enjoy delicious food, feel less deprived, and still indulge in your favorite treats once in a while. Plus, the Menu Planner does the hard work for you.
4. When you fall off the horse, get right back on. Yes, we are human. Yes, we mess up. Yes, we tell ourselves "just one isn't going to hurt." And then…the guilt. We get locked into the mindset that we have to be perfect, that it's all or nothing…and that gives us an excuse to give up. While setbacks are pretty much inevitable, it's how you respond to them that matters. Try to see your slip-ups as a reminder to get back on track, not as a failure. And don't forget to reward your successes (as long as the reward has nothing to do with food).
5. Don't be an island. Finding people to support you is so important, because it means you have someone to keep you accountable and to get you moving when your motivation slows down. Whether it's real-life friends, exercise buddies, or an online forum, you should figure out what kind of support will help you through the rough patches.