You probably think that bananas are good for you. But the banana is one of nature's candy bars: wrapped, ready to eat, and full of sugar. That makes bananas bad for you. Or does it?
After all, we now know that because high blood sugar levels are very dangerous for your body, your body aggressively stores sugar as fat.
This means that eating sugar—or foods that the body can rapidly convert to sugar, such as refined carbs—can cause massive hormonal and energy swings when your body stores that sugar as fat…leaving you hungrier than ever.
However…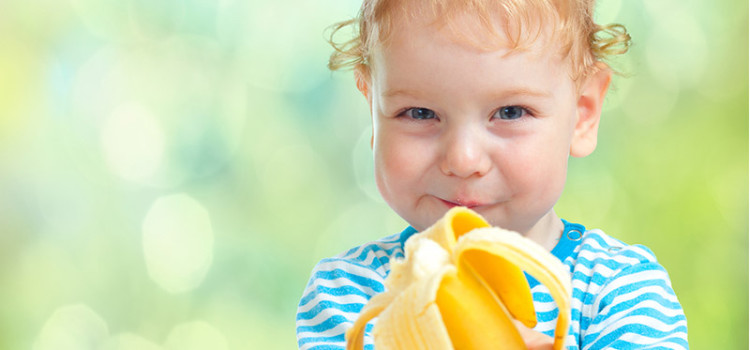 What Makes Bananas so Good for You?
For most of us, the answer to the question, "are bananas good for you?" is a resounding "Yes"!
Even with all their sugar. According to the USDA, bananas have less water than other fruit: they are 75% water, compared to oranges, which are 86% water. The result? They tend to have about 89 calories per 100 grams, while oranges have about 49 calories per 100 grams[i].
A medium-sized banana is from 7-8 inches/18-20 cm long, and at about 4 ounces/118 grams, is considered a single serving. A medium banana contains 105 calories, 14.4 grams of sugar, 3.1 grams of fiber, and 1.3 grams of protein.
This means you get a lot of sweet, natural goodness in a small, easily digestible package, making bananas a great way to cure a sugar craving. Just like a candy bar, a banana will satisfy your sweet tooth—but unlike a candy bar, a banana won't take you for a ride on the sugar roller coaster that leaves you empty, drained, and craving more sugar. That's because bananas have a lot more going on than just sugar.
So let's open up that bright yellow wrapper and learn why bananas are so good for us.
What Makes Bananas Healthy?
Bananas are so healthy that even the sugar in bananas is good for you.
One reason is that bananas are good for you is because they're rich in fiber, 3.1 grams for a medium banana. The US Recommended Daily Allowance of fiber is 38 grams a day for men and 25 grams a day for women. Bananas are also an excellent source of potassium and magnesium: that medium banana contains 422 mg of potassium and 32 mg magnesium.
Most Americans don't get enough of either fiber or potassium, yet both are important to your health. In fact, magnesium is critical for transporting potassium across cell membranes, so it can play an important role in maintaining a normal heart rate.
What is Fiber and Why Do I Need More of It?
If you've ever wondered why a sweet treat like a banana doesn't go straight to your belly, fiber is why. In fact, fiber is one of the reasons why the sugar in the banana doesn't immediately rush to derail your metabolism.
There are two types of dietary fiber: soluble and insoluble.
Soluble fiber forms a gel-like material when it is dissolved in water. It slows down your digestion and helps reduce your blood cholesterol and lower your glucose levels. Soluble fiber is found in apples, barley, beans, carrots, citrus fruits, oats, peas, and psyllium.
Insoluble fiber doesn't dissolve. It helps move material through your gastrointestinal tract and bulks up stools, so it's very helpful to people suffering from constipation or who are irregular. Beans, nuts, wheat bran, whole-wheat flour, and vegetables like cauliflower and other Brassicas, green beans and sweet and white potatoes are all excellent sources of insoluble fiber.
Most whole foods, like bananas, contain both types of fiber. The soluble fiber in the banana—along with the magnesium and beneficial phytonutrients—slows how quickly your body metabolizes the sugar in it. This means that the sugar is less likely to spike or trigger an insulin overreaction that too quickly shuttles sugar from your blood to your fat cells to protect you from high blood sugar—leaving you hungrier than ever and craving more sugar. Instead, your body slowly shuttles that sugar to your muscles for immediate use or to your liver for short-term storage…where your body can easily make use of it.
This makes bananas healthy candy. So if you're trying to break a sugar addiction, don't try to defeat your cravings with willpower. The sugar of a banana will take the edge off those cravings so you don't find yourself turning to foods that are high in refined sugar.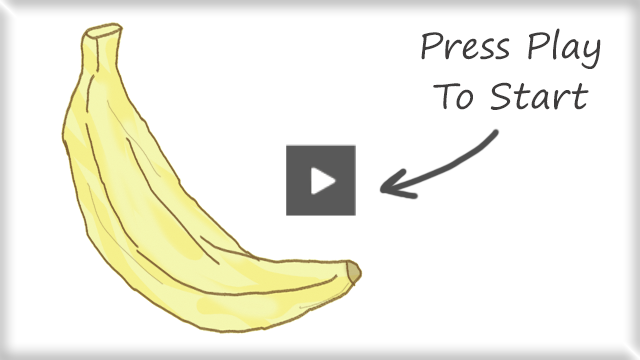 Why Do I Need More Potassium?
According to the World Health Organization[ii], we need to eat less than 2,000 mg of sodium (that's 5 grams of table salt) and at least 3,510 mg of potassium per day. When we eat too much sodium and not enough potassium, we're at increased risk of higher blood pressure, and thus also heart disease and stroke. Worldwide, these are the leading causes of death and disability. In fact, according to the US Centers for Disease Control, heart disease is the leading killer of Americans, and stroke.
The high levels of potassium and low levels of sodium in bananas lower blood pressure, protecting you from heart attack and stroke[iii].
Potassium also helps your body maintain healthy fluid balance, which protects against swelling. Not only that, but potassium can help improve your concentration[iv]! So grab a banana to be healthy.
How Else Are Bananas Good for You?
B-vitamins in bananas help your body maintain a healthy metabolism and reduce health risks associated with type 2 diabetes, are important for your nervous system, and help your body produce white blood cells.
Bananas also help keep you healthy by potentially reducing your risk of kidney cancer, and macular degeneration (due to the high content of the carotenoid "lutein").
If you suffer from PMS or want to improve your mood whether you have PMS or not, eat a banana.
Want to power through a vigorous workout? Consider eating bananas first as their mixture of slow-moving sugar plus electrolytes can help keep your energy level steady.
The potassium and magnesium in bananas may help protect you from muscle cramps at night and during workouts.
Bananas are rich in pectin, a soluble dietary fiber and natural detoxifying agent, great for digestion.
Banana fiber contains prebiotics that encourages the growth of healthy bacteria in the bowel. These bacteria produce digestive enzymes that help your body absorb nutrients, and actual support healthy weight management.
All that fiber in bananas is good for helping ease constipation…
Bananas are also a healthy way to sooth your GI tract if you have the runs.
Bananas may naturally soothe acid reflux, heartburn and GERD.
If you have stomach ulcers, raw bananas may "coat" your stomach and relieve the distress caused by stomach acids.
Bananas are rich in antioxidants, especially when overripe which protect you against free radicals and chronic disease.
And from the files of folk medicine[v]…
If you have an insect bite or hives, rub them with the inside of the banana peel. This may help reduce the itching and inflammation.
If you have a wart, you can try to remove it by taping the inside of a piece of banana peel over the wart.
If you have morning sickness and suffer from hypoglycemia, eating bananas may help.
If you're quitting smoking, the high levels of B-vitamins, potassium and magnesium in bananas are good for you, helping you recover quickly from nicotine withdrawal.
Last but not least, if you're suffering from a hangover, make a banana milkshake and sweeten it with honey. The fruit will calm your stomach, the honey will help normalize your blood sugar, and the milk will rehydrate you.
Are Bananas Bad for You?
With all this going for them, it sounds like bananas can't possibly be bad for you. But to make all that sweet goodness of a banana go even further, eat it with some healthy fat and protein, like 2 tablespoons of your favorite nut butter or some cheese, and an egg, or a handful of your favorite nuts. This further slows your body's absorption of the banana's sugar, so you can use more of it, longer. And you get a wonderful combination of sugar, salt and fat that most of us naturally love.
The only way bananas can be bad for you—outside of an allergy, of course— is if you have kidney disease. If your kidneys have been damaged (a common side-effect of diabetes) and can't properly regulate your potassium levels, high levels of potassium can cause serious heart problems. If you have kidney disease and potassium is a concern, please consult with your renal dietitian to create a food plan that has safe levels of potassium. However, with proper planning, you may still be able to enjoy this natural candy bar.
[i] United States Department of Agriculture, Agricultural Research Service. National Nutrient Database for Standard Reference Release 27. Retrieved 30-Mar-2015 from http://ndb.nal.usda.gov/ndb/foods/show/2208?fg=&man=&lfacet=&count=&max=35&sort=&qlookup=banana+raw&offset=&format=Full&new=&measureby=.
[ii] World Health Organization (WHO). WHO issues new guidance on dietary salt and potassium. WHO Media Centre. 31-Jan-2013. Retrieved 30-Mar-2015 from http://www.who.int/mediacentre/news/notes/2013/salt_potassium_20130131/en/
[iii] American Heart Association (AHA). Potassium and High Blood Pressure. Retrieved 30 Mar 2015 from http://www.heart.org/HEARTORG/Conditions/HighBloodPressure/PreventionTreatmentofHighBloodPressure/Potassium-and-High-Blood-Pressure_UCM_303243_Article.jsp.
[iv] Sobir I. Bananas improve concentration in children. Tropical Fruit Research, Bogor Institute of Agriculture. 2010.
Retrieved 30 Mar 2015 from http://health.kompas.com/read/2010/03/12/09365852/Pisang..Tingkatkan.Konsentrasi.Anak.
[v] Amazing Bananas. Retrieved 30-Mar-2015 from http://rense.com/general85/bananas.htm.