A warning to women: you may not be getting enough vitamin D! It seems impossible, since this particular nutrient can be made relatively easily by the body, but women as a whole are usually deficient. It is a recurring problem and continues to plague women of every age group. You see this more in the aging woman, but it's becoming a serious issue for even the youngest woman.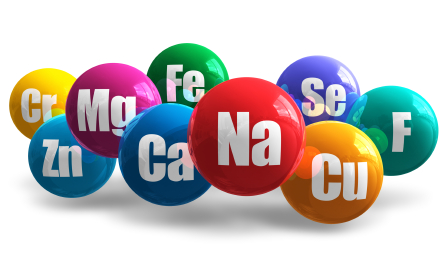 The good news is that the body can regenerate this nutrient simply by getting some sunlight. Spending just a few moments in direct sunlight can help you to get your daily dose of vitamin D. The problem is that in colder temperatures and on dreary grey days that may not always be so easy.
Women should have their vitamin D levels tested every year. It can also be of great help to take a vitamin D supplement and know that it can work well with calcium in the process. As women there are many health issues that can come about if we are deficient in this nutrient, so it's important to know how it can help us on a daily basis.  
Vitamin D Can Help with Mood Swings and Depression

More and more women are depressed. This may come about due to postpartum depression after the birth of a child or it may be a constant problem. Many women find that they suffer from extreme mood swings as part of their monthly cycle and simply can't control these. Whatever the circumstance, an increasing number of women are suffering from extreme mood swings and depression.
While many of these women will turn to an antidepressant it may be as simple as taking a daily dose of vitamin D. This can help the body to recover faster from PMS symptoms and make the mood swings far more bearable. For the woman who does not suffer from depression as a constant condition, vitamin D may be the biggest help out there. 
It Can Help with Bone Strength

What many women don't realize is that bone strength is an issue that they should be focused on their entire life. Unfortunately many women don't think about this until later in life and then it's too late. You should be thinking about bone strength early on and throughout your life and that's where vitamin D can come in.
Though calcium gets a major focus it is vitamin D that can contribute to better bone strength. Taking a sufficient amount of it each day will ensure that the bones stay strong and that they rebuild as necessary. Without proper levels of vitamin D the bones can become brittle over time and this is when a condition such as osteoporosis becomes a real problem.
Vitamin D Can Help with Immune System, Energy, and Prevention

If you are concerned with your short term and long term health then vitamin D is a great nutrient to include in your daily regimen. While many turn to vitamin C to help naturally boost their immune system, it is vitamin D that can help to keep you from getting sick. Not only can vitamin D help to naturally boost the immune system, but it can also help to provide you with a great source of energy.
In looking at long term health Vitamin D can help in working towards the prevention of certain health conditions too. Taking proper amounts of vitamin D each day can help in the prevention of certain types of cancer, multiple sclerosis, and contribute to heart health. There are so many wonderful attributes of vitamin D and it's time that women realized them and got their proper dose each day!