The original Tiger's milk designed by Adele Davis in the 1970s has undergone many modifications over the years. While it initially included dried milk powder and other versions incorporated supplement-type additives, this one offers the same energizing nutrition based on whole foods. Can be made gluten-free and vegan..
Click to get more Easy, Healthy Recipes
Preparation Time

5 minutes

Cooking Time

5 minutes

Difficulty Rating

1

Health Level

5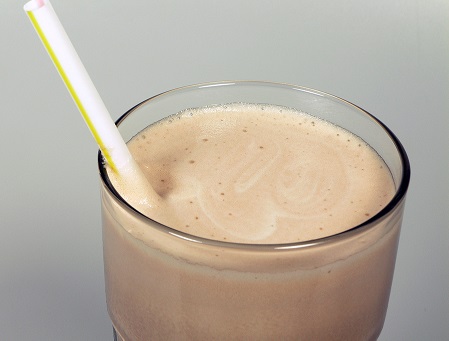 Ingredients
½ cup / 120 g Greek yogurt, preferably organic pastured or vegan
1 cup / 240 ml almond milk, preferably fortified with calcium and vitamins
1 banana
1 Tbsp. / 15 ml blackstrap molasses
1 Tbsp. / 12 g brewer's yeast
1 Tbsp. / 8 g wheat germ, unsweetened or gluten-free rolled oats
---
Directions
Blend all igredients together until smooth.
Serving size:2 servings of 1 cup/ 240 ml each
Exchanges per Serving: 2 Carb, ½ Protein, 0 Fat
---