One of many healthy, delicious, low-carb modern classics, this recipe is a spruced-up version contributed by a Clubmember. Gluten-free, vegan-friendly, and Paleo-friendly.
Click to get more Easy, Healthy Recipes
Preparation Time

15 minutes

Cooking Time

20 minutes

Difficulty Rating

1

Health Level

5

Serves

4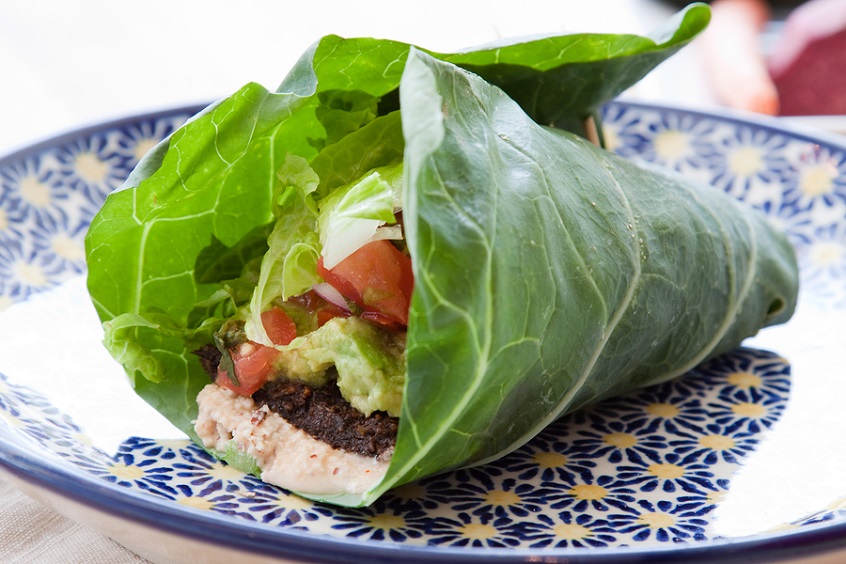 Ingredients
1 Tbsp. / 14 ml olive oil
1 clove garlic, minced
1 shallot or small red/purple onion, finely chopped
8 oz / 227 g ground meat and/or poultry, preferably pastured or organic tofu and/or tempeh, seasoned
1 chili pepper, regular or chipotle, minced
¼ tsp. / ½ g ground black pepper, regular or smoked
½ Tbsp. / 1 g fresh oregano or ½ tsp. / ½ g dried oregano
½ tsp. / 1 g paprika, regular or smoked
1 Tbsp. / 1 g cilantro/coriander leaves, chopped
¼ cup / 60 g chopped tomatoes or tomato salsa
4 large Romaine or curly lettuce leaves
Juice of 1 lime (optional)
2 Tbsp. / 30 g avocado, chopped or pureed
---
Directions
Warm the oil in a medium lidded skillet.
Add garlic and shallot/onion, and saute until translucent and lightly browned.
Add next ingredient, sauteing until lightly browned (if using meat/poultry, until pink has almost vanished).
Add next five seasoning ingredients, and blend well.
Cover, reduce heat to low, and simmer for about 15 minutes.
Meanwhile, wash the lettuce leaves and pat dry. Sprinkle with lime juice, if desired.
When the stove-top mixture is ready, spoon equal amounts into the prepared lettuce leaves.
Top with tomato and avocado before folding closed and serving.
Can be frozen and reheated.
Serving size:
2 wraps
Exchanges per Serving:
½ Carb, 3 Protein, 1 Vegetable
---