Traditional Middle-eastern falafel are made with chickpeas, but our keto version features cauliflower and almond flour. A real treat!
Nutritional values per serving: Kcal: 600; Protein: 20g | Fat: 53g | Net Carb: 14g
Click to get more Easy, Healthy Recipes
Preparation Time

25 minutes

Cooking Time

12-16 minutes

Difficulty Rating

1

Health Level

4

Serves

2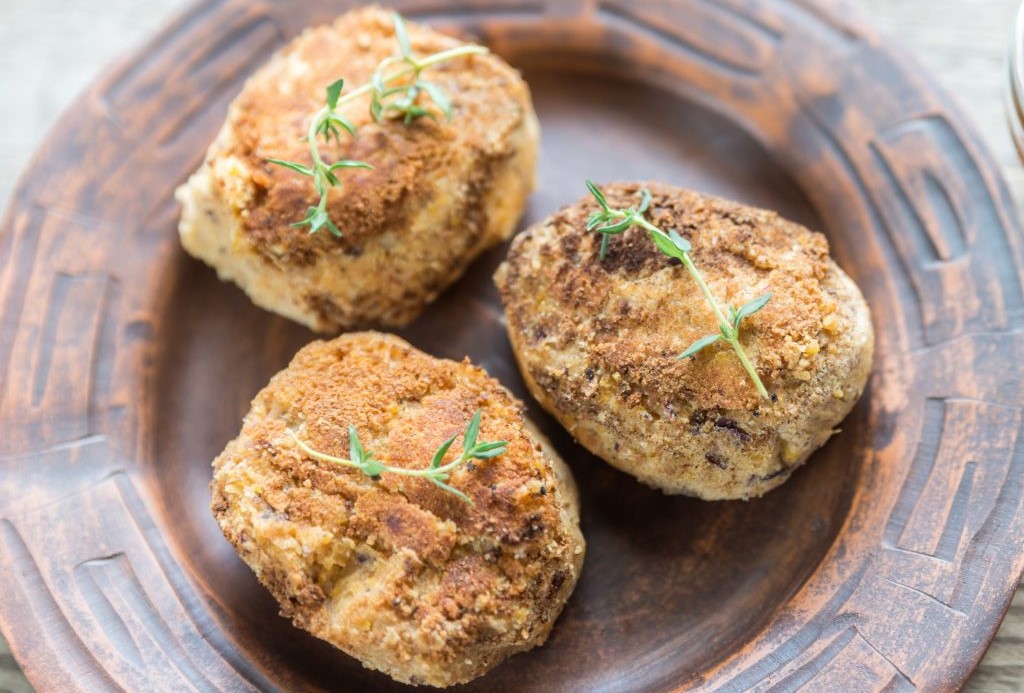 Ingredients
Cauliflower, 1 cup (108 g)
Almond flour, 3/4 Cup (90 g)
2 eggs (86 g)
Olive Oil, 2 tablespoon (30 g)
Cumin, 2 tablespoon (14 g)
Garlic, 1 garlic clove (4 g)
Coriander, 1/2 tsp (1 g)
Cayenne Pepper, 1/2 tsp (1 g)
Parsley, 2 Tablespoon (8 g)
Tahini paste, 1 once (28 g)
Lemon Juice, 1.5 tablespoon (24 g)
Table salt, 1.5 teaspoon (8 g)
Instructions
Chop the cauliflower florets, garlic and parsley.
Prepare the tahini sauce, mixing with a food processor the tahini paste, the lemon juice, one garlic clove, 1/2 teaspoon of salt and 3 or 4 tablespoons of water. Set aside.
Add the cauliflower florets in the food processor until you get one cup of puree.
In a bowl (you can use the food processor) combine the cauliflower puree with almond flour, eggs, cumin, garlic, coriander, pepper, the remaining salt and lemon juice.
Form with your hands or with an icecream scooper small balls (1.5/2 inch approx.)
In a skillet, warm the olive oil, then fry few falafel at a time for 3-4 minutes at each side until they turn brown (don't turn them too early).
Serve with tahini sauce and garnish with parsley.
---