Click to get more Easy, Healthy Recipes
Preparation Time

2½ hours

Cooking Time

30 minutes

Difficulty Rating

1

Health Level

4

Serves

6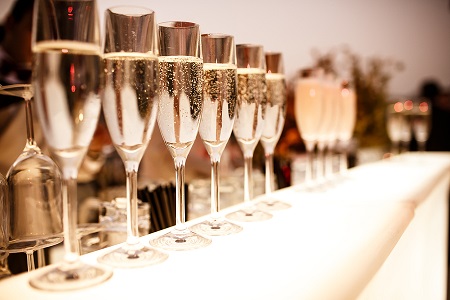 Ingredients
1 lb (3 cups) / 454 g fresh green grapes, preferably those used for wine-making or 10 oz (2 cups) / 300 g green + 6 oz (1 cup) / 150 g red (for a pink hue)
½ cup / 120 ml water
3 cups / 720 ml carbonated soda or mineral water
1 cup / ≈100 g fresh or frozen berries, cut fruit, and/or seasonings of choice to infuse flavor "notes"*
¼ cup / 60 ml fresh-squeezed lime juice
1 Tbsp. / 6 g fresh lime zest
¼ tsp. / 1 g brewer's yeast (inactive)
*Popular Fruit for Infusing Flavor Notes
Apple
Apricots
Blueberries
Blackberries
Cherries
Chili pepper, mild
Cocoa nibs
Currants
Ginger root
Lemon zest
Mango
Nectarine
Orange zest
Passion fruit
Peach
Pear
Pineapple
Plums
Raspberries
Pineapple
Rose petals (be sure you select the edible type)
Strawberries
Vanilla bean
4 tsp. / 20 g xylitol (optional)
---
Directions
Combine fruit/seasoning with carbonated water in a tightly closed quart/liter container (e.g., mason jar), and allow to infuse for at least 2 hours.
In the meantime, puree grapes with ½ cup / 120 water.
Optional: Pour pureed grapes into a 2-quart/liter lidded pot with lime zest and sweetener (if desired). Simmer over low heat for 30 minutes.
Strain away grape refuse (save for later use, if desired), preserving the juice.
Add yeast to juice, combining well. Cover and set aside (to cool, if cooked).
Add in lime juice and infused carbonated water (save the fruit slices for garnish), combining well.
Pour mixture into previous container, close tightly, and refrigerate.
Serve chilled sparkler in a wine decanter or cocktail glasses. Garnish with fruit slices.
Serving size:
5 fl oz / 150 ml
Exchanges per Serving:
1 Carb, 0 Protein, 0 Fat
---