Maybe you've had this experience:
You want to make a change in your life.
In the beginning you have lots of energy and motivation, and after a while it becomes harder and harder.
It can be really frustrating, especially if you're trying to lose weight or improve your health.
Here's the good news: If you can stick it out for 66 days, chances are you can make those changes a new habit—something you do without having to consciously think about or remember them.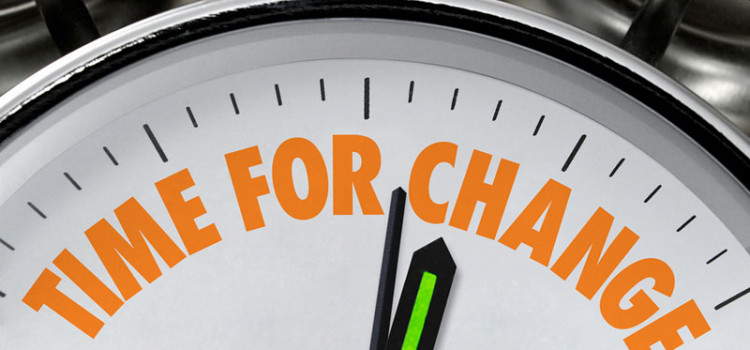 Here are some tips to help you succeed:
Consistency is Key…
The good news is that simple habits, like drinking a glass of cold water the very first thing in the morning, are more easily formed than complex ones, like doing 50 situps when you get out of bed.
The better news is that you don't have to be perfect to build a new habit. Doing something 6 days out of 7, such as drinking that glass of cold water, and then reverting to your old habit of drinking coffee on that 7th morning, does not reset the clock to day 1. You can simply drink that glass of cold water on day 8 and continue on building new habits. In fact, taking the attitude that you don't have to be perfect actually helps you form new habits.
However, if you do something very intermittently, especially something complex, such as going to the gym, it will be much harder, even impossible, for you to turn that action into a habit.
So is Context…
Creating a habit means performing the behavior in the same situation. The situation forms a context that cues your behavior, so that your habit does not become, "Do 50 sit-ups every morning at 6 AM" but rather, "Do 50 sit-ups every morning just after waking." That way, you don't force yourself to choose between sleeping in and doing something else that's good for you.
Likewise, you're much more likely to break a bad habit if you control your environment to eliminate cues that trigger the old habit. If you find yourself eating a whole bag of chips while watching TV every night, you're better off eliminating the chips, or the TV, or substituting fruit, rather than arguing with the bag of chips.
One of the most important things you can do when building good habits is to make doing good things for yourself easier than doing bad things for yourself.
But Don't Forget Rewards!
Many times, we defer gratification—and delayed gratification can be an extremely powerful motivator.
When it comes to making the daily changes that add up to long-term habits, this strategy can backfire. We reward daily trips to the gym with candy or ice cream at the end of the week. But when you make an immediate effort, you deserve an immediate reward.
The reward can be as small as checking a box on a progress chart. You can download habit-changing apps and get feedback and encouragement for meeting these small goals. You can tell yourself, if I do 5 sets of 10 pushups, I will reward myself with a chapter of that new book I just bought and am dying to read.
These small, tangible rewards trigger production of dopamine, your "pleasure principle" neurotransmitter, which helps you create habits.
Do Not Use Food as a Reward
This doesn't mean you shouldn't enjoy that ice cream at the end of the week, or some candy. It means…you don't have to "earn" them. You should just enjoy them.
The truth is, eating healthy food is a way of loving yourself—but so is eating food you just plain enjoy. Whether it's a sweet red bell pepper on that perfect, velvety edge of being overripe, or your favorite ice cream.
However, food, specifically super-tasty, high-calorie food that more often than not is "optimized" by highly-paid corporate scientists to make it literally addictive, has become how we celebrate virtually everything, virtually the only way we treat ourselves.
And it costs us a lot of other pleasures.
Find other ways—ways you really enjoy—to reward yourself. Read. Listen to music. Walk and talk with friends—face to face, and not over food. Put the money you'd spend on junk food towards a hobby you enjoy.
And realize that you, the wonderful, unique human being you are, and your worth and beauty, are not reducible to a number on a scale or what you eat. No matter how hard it is to remember that truth—it is true.
One Day at a Time
When you allow yourself the freedom to be consistent, not "perfect" and realize that you don't have to do everything at once, you set yourself up for success.
The best way to lose weight is with a program structured to introduce new habits gradually, a program that doesn't require you to be "perfect" because there is no such thing as perfect.
There's only eating the right balance of foods that are good for you, and that you enjoy.
When you do that, you don't have to starve or deprive yourself, and you can still enjoy your favorite treats.
Our 8-Week Program
The Trim Down Club created our 8-week program specifically to meet these needs. It's designed to help you create good habits one simple step at a time, so that every step and each habit build upon each other. At the end, you will have created a new way of eating, one based on your personal metabolism, tastes and weight loss goals…as well as your lifestyle, so it's easy for you to meet your goals.
If you're a member, click on your Home Tab, then "Follow 8 Week Plan." You'll get a customized introduction to the Trim Down Club, that will help you lose weight and feel better.