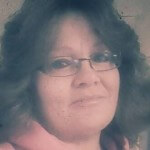 Public Group
active 1 year, 3 months ago
for those that are ageing gracefully and need encouragement to stay on this good eating plan while trying to get as much exercise as possible….
Mellissab1

posted an update in the group

heart, soul, mind and strength......we can do it!!!

Hi everyone, today was my first day of plan. I started with the 8week meal plan. The website is a bit confusing too me. Gradually navigating my way around. I just turned 59 in November and would like to lose 25lbs. Looking forward to feeling better.

I am with you…will be starting my plan in a couple of days. I am not good on blogging and looking for an accoutabilty buddy.