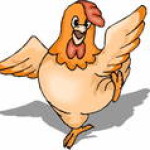 Public Group
active 1 year, 3 months ago
People who have a sense of humor about thier shortcomings, and love to keep us in stitches. Maybe even quilters and crafty people. Ya gotta have a sense of humor.
mikmobo

posted an update in the group

Funny Farm quilters

Hi, joined this morning. Trying to get back on track after our Christmas vruise! I am an intermediate quilter, self-taught so I am always learning. My mom was acquilter but whilre she was alive, I was a career Navy Sailor so I never learned. When she died, I swear she channeled her talents through me. I have battled the bulge for 35 of my 51…[Read more]

Hi, I am a quilter that lives by myself but have three of my six families living on the same farm with me in sunny Florida! I desire to lose weight so I can keep up with my grandchildren!