A traditional spread made simple. Use wild salmon and pastured dairy for maximum nutritional benefits
Click to get more Easy, Healthy Recipes
Preparation Time

15 minutes

Cooking Time

10 minutes + 10 minutes if cooking salmon and peas

Difficulty Rating

1

Health Level

4

Serves

5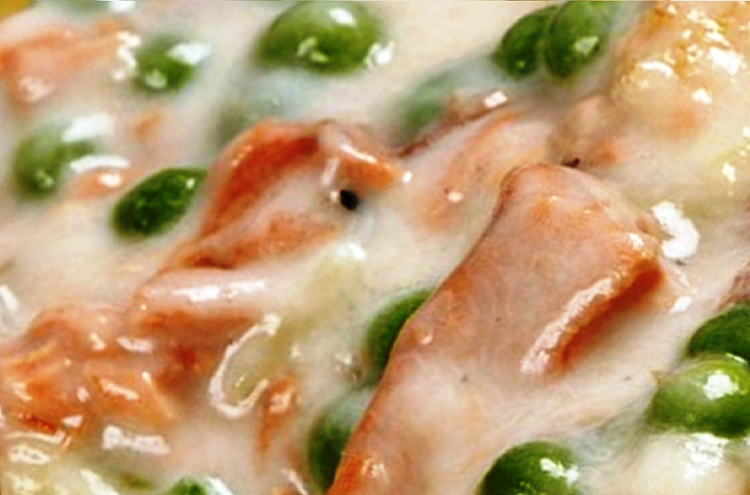 Ingredients
2 Tbsp / 30 g butter
2 Tbsp / 15 g flour
½ tsp / 3 g salt
1 cup / 240 ml milk
1¾ cups (8 oz / 240 g) cooked or canned/drained salmon, chopped or flaked
1 cup / 160 g cooked peas
⅛ tsp. / ¼ g ground black pepper
---
Directions
In small saucepan over medium heat, melt butter.
Add flour salt and pepper, whisking constantly until smooth.
Remove from heat while slowly whisking in milk until smooth.
Return to heat and bring to a boil.
Add salmon and peas, and heat until mixture is hot, about 5 minutes.
Serve over crackers (1 ounce / 30 g = 1 carb exchange) or potato (½ cup / 60 g = 1 carb exchange).
Serving size: ½ cup / 100 g
Exchanges per Serving: ½ Carb, 1½ Protein
---