Decadent, delicious, and dairy-free, with an option for sugar-free. If that doesn't tempt you, how about high in healthy fats and fiber? "Top" THIS!
Click to get more Easy, Healthy Recipes
Preparation Time

10 minutes + 1-2 hours

Difficulty Rating

1

Health Level

3

Serves

8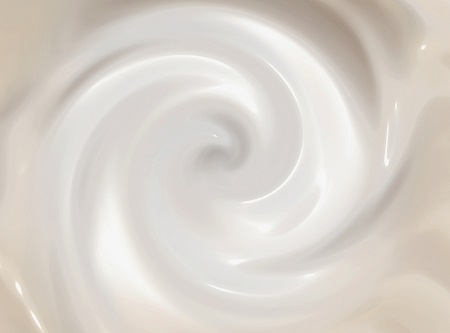 Ingredients
1 can (13.5 fl. oz. / 400 ml) full-fat coconut milk, well-chilled or:

¾ cup / 90 g macadamia nuts + ½ cup water

¼ cup / 30 g powdered sugar, preferably whole cane, or homemade upgrade* or:

⅓ cup powdered inulin-based sweetener

1+ tsp. / 5+ ml vanilla extract, to taste
* Homemade upgrade:
Use a coffee grinder or an ultra-high-speed hand blender to process the following until a velvety-soft texture is attained:
¼ cup / 30 g whole evaporated cane juice or xylitol
1 tsp. / 2½ g organic cornflour or potato starch
---
Directions
Coconut Option
Without shaking or inverting the can, carefully spoon the top layer of opaque white coconut cream solids* into a mixing bowl.
Add powdered sweetener and vanilla to the cream.
With a hand-beater or electric mixer on low, start whipping the mixture until frothy.
Gradually increase the beater/mixer to medium, until the mixture is creamy.
Gradually increase the beater/mixer speed to high, moving the beater in an up and down motion to add as much air as possible.
Cream is ready when peaks form.
Macadamia Nut Option
Soak macadamia nuts in water for at least 1 hour.
Add the softened nuts + water and sweetener to a food processor or high-speed chopper with an "S" blade.
Purée until attaining desired consistency, approximately 10 minutes.
Serving size:
2 tablespoons / 30 g
Exchanges per Serving:
½ Carb, 0 Protein, 1 Fat
---